Marvel Comics is bringing back The Defenders.
While many recent fans of the comics equate The Defenders with Luke Cage, Jessica Jones, Iron Fist, Daredevil and more, the original Defenders team was more eclectic and sported a pretty interesting roster.
The original Defenders lineup from the 1971 series featured Doctor Strange, Namor the Sub Mariner, The Incredible Hulk and the Silver Surfer as one of the most unlikely teams in Marvel Comics history. Marvel Comics has announced The Best Defense as a new five issue return for these characters across multiple titles. Each character will get a one-off issue featuring a new story and the fifth issue will be titled The Best Defense: The Defenders. Marvel is describing the event as "interconnected specials that tell a unique and captivating story for each original Defender."
The creative teams for The Best Defense include Al Ewing, who will write both The Immortal Hulk: The Best Defense and the Defenders title with Simone Di Meo providing art for Hulk and Joe Bennett drawing Defenders. Chip Zdrasky will be taking on Namor: The Best Defense with art from Carlo Magno. Gerry Duggan will write and Greg Smallwood will illustrate Doctor Strange: The Best Defense and Jason Latour will both write and illustrate Silver Surfer: The Best Defense.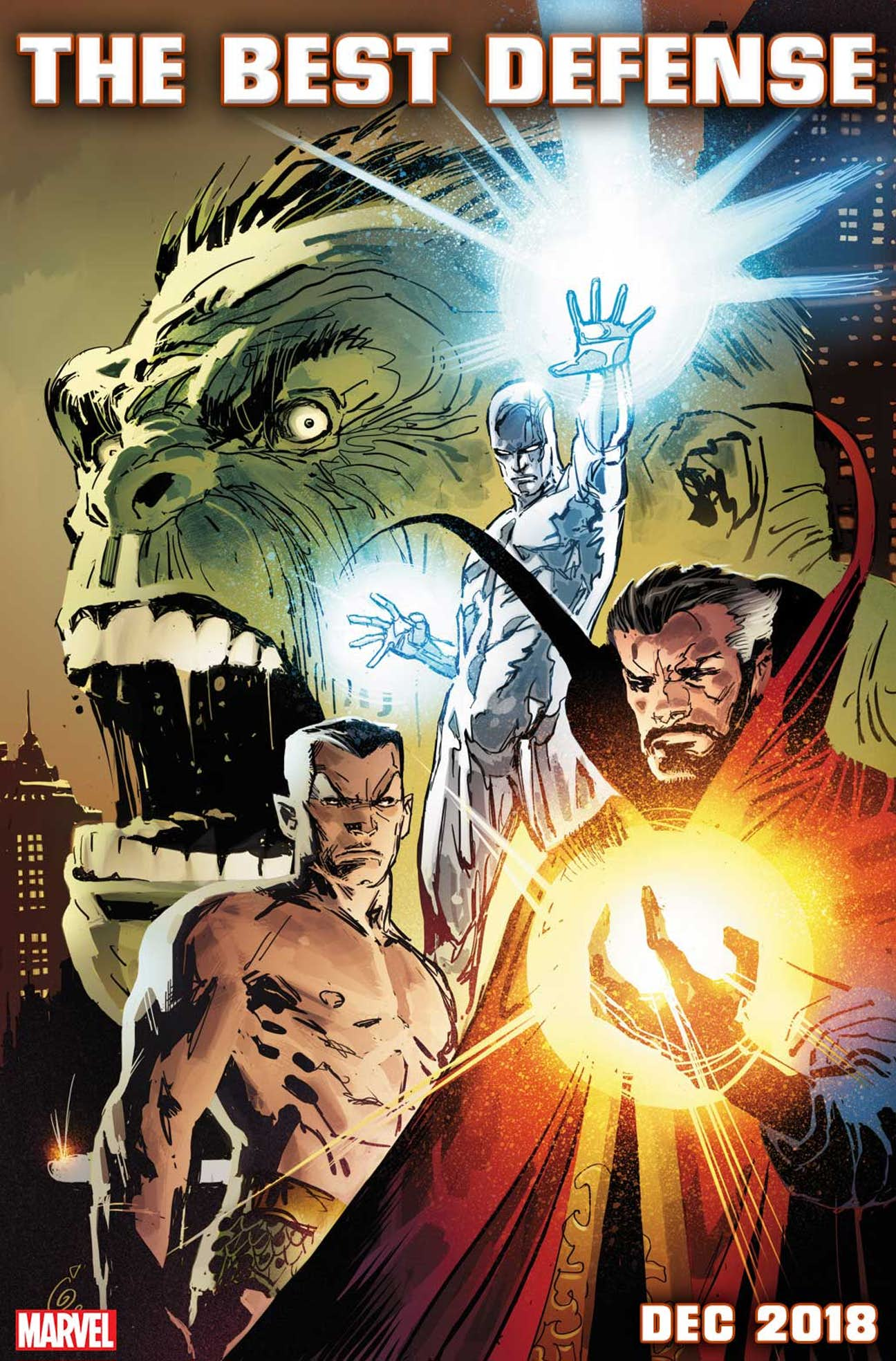 The Best Defense is set to debut in December from Marvel Comics.