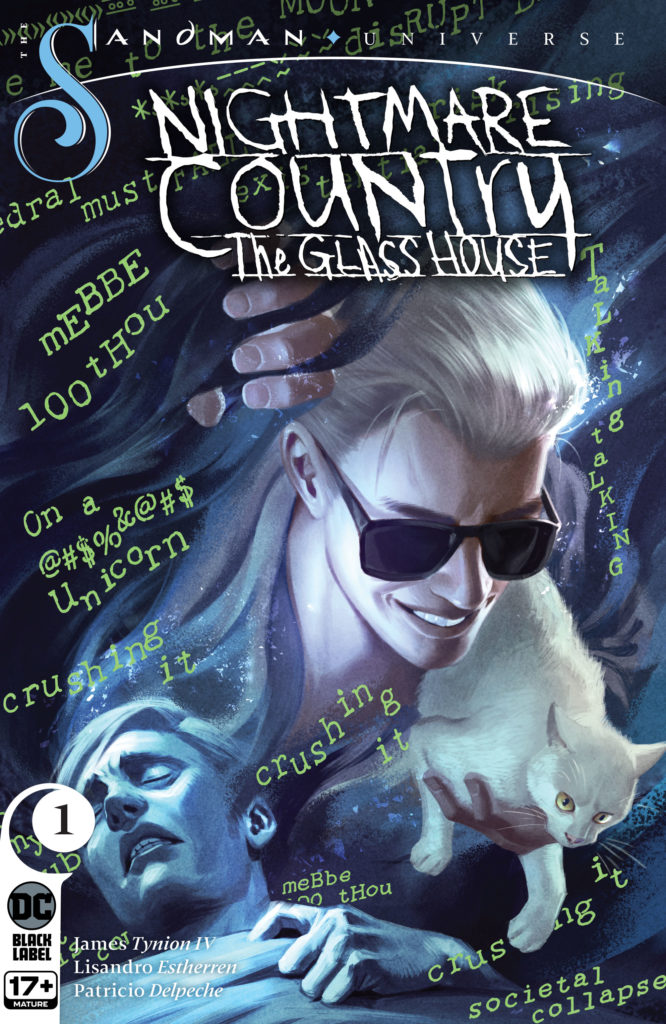 The Sandman Universe: Nightmare Country – The Glass House #1
DC Comics
Written by James Tynion IV
Art by Lisandro Estherren
Colors by Patricio Delpeche
Letters by Simon Bowland
The Rundown: Max is seeking a connection in a complicated world and there is place he can get it, for a price.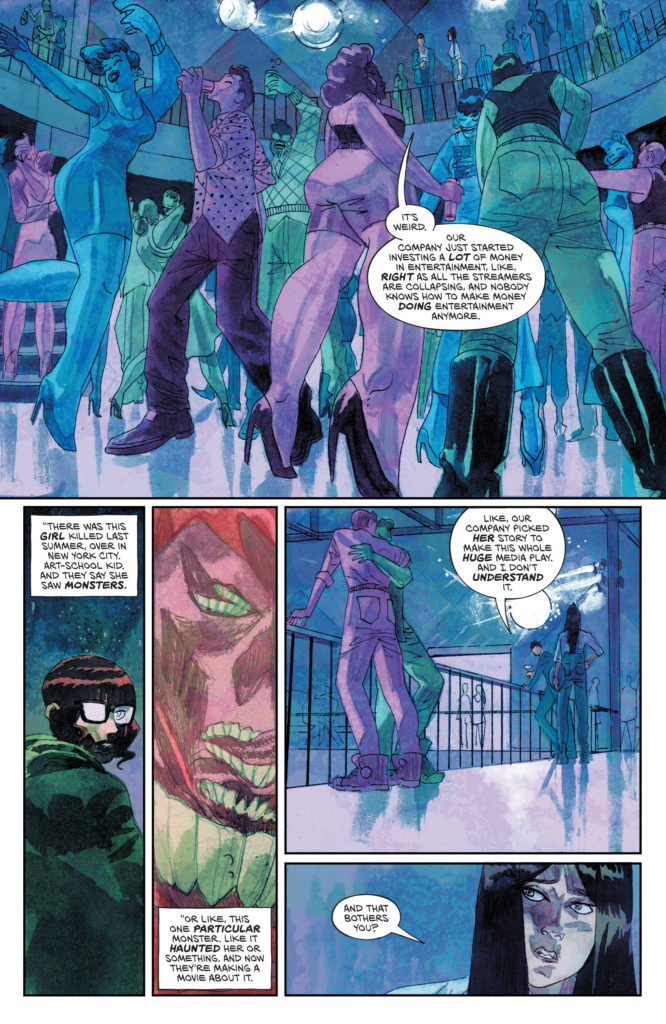 Max is a low level executive at a powerful company and has been invited out by his boss Ken to explore a new club. A club where he makes a connection with a young woman who listens to his story. The next day, an impressed Ken brings Max in to meet their boss. Someone who has a very specific question to ask Max. A question Max has to think about considering he is seeing monsters no one else can.
That night, Max and a co-worker return to the club, but they are followed by the Corinthian and his new companion. A companion with a connection to events. As the two enter the place the club should be, they discover that there is something unusual about it. They will also soon discover who is running it.
The Story: A thoroughly enjoyable read full of surprises and reveals for fans of the Sandman universe. I love the call backs to other stories and how the mystery within the story unfolds in unexpected and interesting ways. James Tynion IV has a wonderful grasp of the world of these characters and has crafted a story whose characters and conflicts I cannot wait to explore.
The Art: Estherren delivers some beautifully detailed and eye catching art throughout the issue. I love the opening scenes and how they contrast with Max's return. I cannot wait to see more.