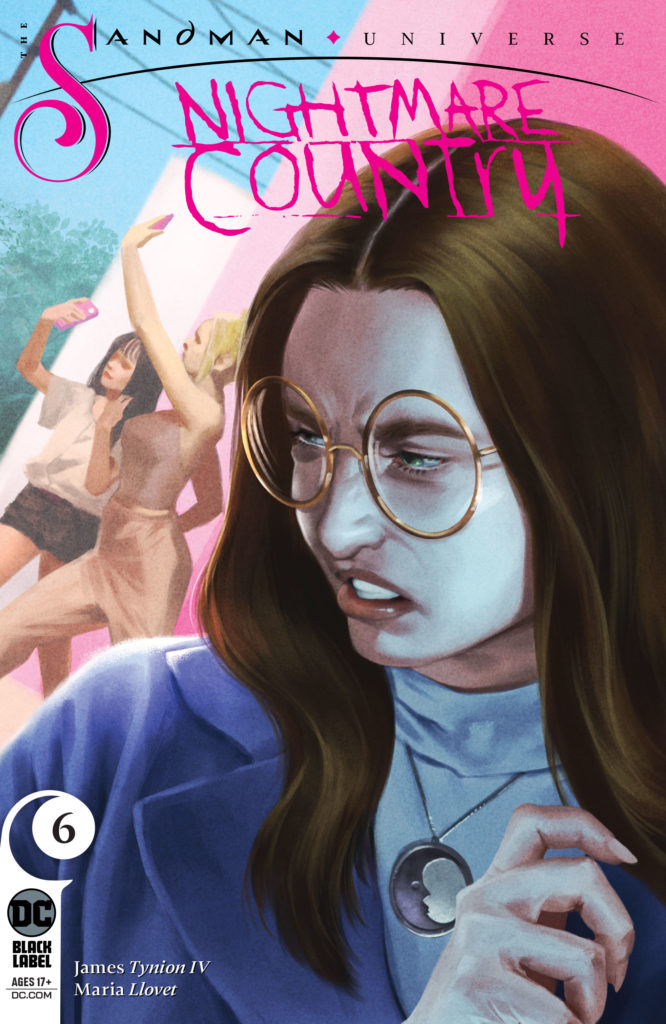 The Sandman Universe Nightmare Country #6
DC Comics
Written by James Tynion IV
Art by Maria Llovet
Colors by Maria Llovet
Letters by Simon Bowland
The Rundown: A writer hired to adapt a true crime story meets a mystery woman who might have insight into the case.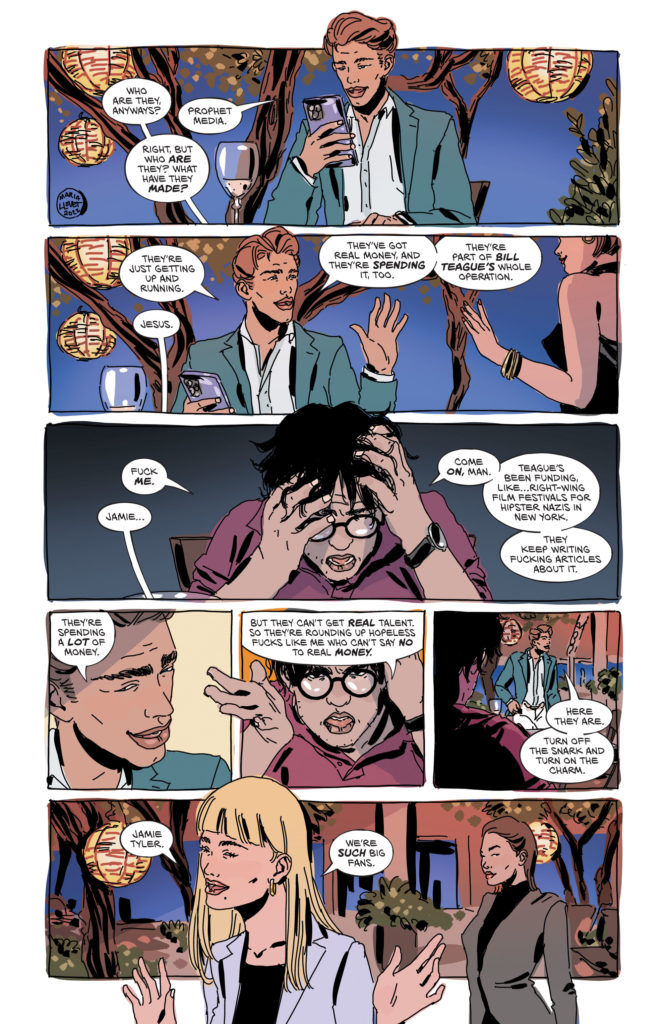 Jamie is a writer in Hollywood who has been tasked with writing the screen adaptation of the true crime murder of Madison Flynn. Unfortunately, he doesn't know much about her and her college friend is no help and just as fake as everyone else around him. Frustrated with the situation and wanting answers, he is confronted by his mysterious neighbor who seems to be interested in his plight.
After being invited to the neighbors apartment to attempt to contact Madison in the afterlife, Jamie finds himself immersed in the world of his mystery neighbor and her power. A power that will bring Jamie into a world of dangerous creatures, dark deeds and a neighbor with her own agenda. An agenda that will get the attention of some dangerous people.
The Story: A brilliantly engaging and entertaining side story that has a wonderful connection to the main storyline while also bringing back an interesting character from the Sandman universe. I was excited to see this character appear in the story and her connection to the bigger storyline makes me excited to see her next appearance.
The Art: Llovet delivers some beautifully detailed and immersive art throughout the issue. The art style beautifully captures the dark tone of the stone as well as the artificial atmosphere of its setting.