The Sacrificers #4
Image Comics
Written by Rick Remender
Art by Max Fiumara
Colors by Dave McCaig
Letters by Rus Wooton
The Rundown: As the rich and powerful toast their longevity, the princess discovers why they need the elixir.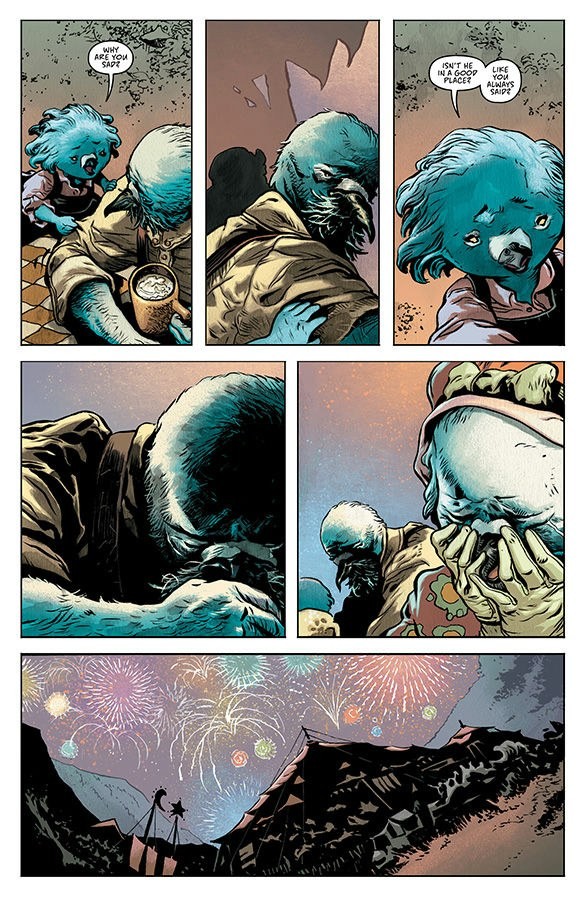 As the party continues at the home of Rokos, his daughter the princess watches from the shadows as there is some unexpected opposition to the ceremony and the sacrifices needed to have it. When she sees the assembled guests take the elixir and what happens to them afterwards, she is determined to get answers of her own.
At the same time, the rest of the world celebrates the sacrifices and what they have done, but one person cannot as he struggles with the decision he made and what it means for his family.
The Story: I really enjoyed the contrasting stories with the father of one of the sacrifices feeling the regret he has for giving his son over. It was an emotional scene that I enjoyed a lot. The suspense in the party scene leading to the reveal of what the elixir does was great and there are some awesome dramatic moments throughout it. The curiosity of the princess definitely teases some great drama to come.
The Art: Fiumara delivers great art throughout the issue. I love the visual style of the series and the world of these characters.