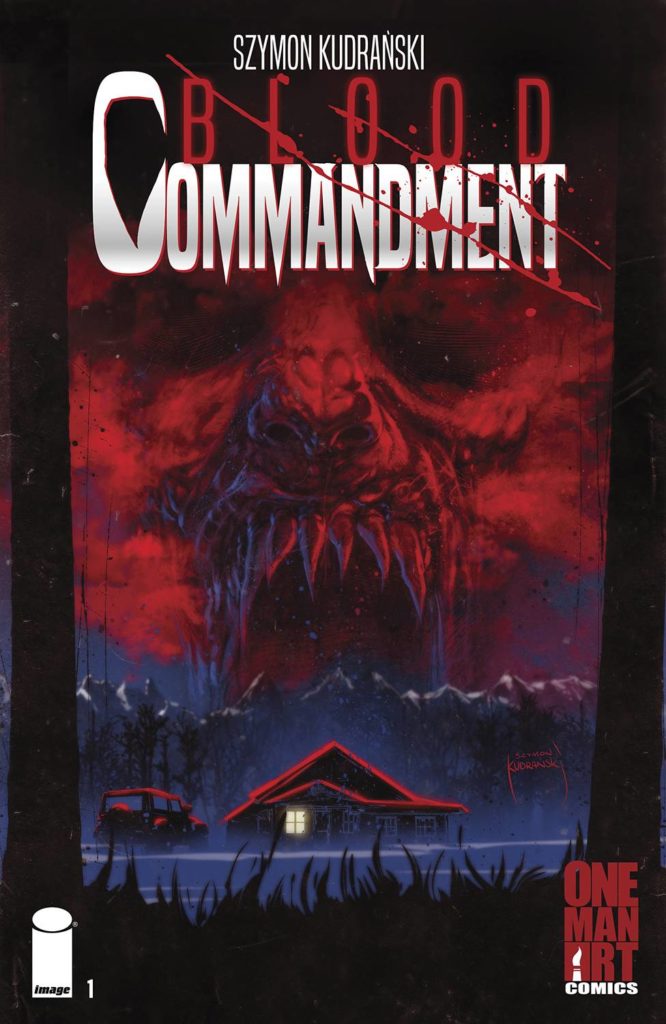 Blood Commandment #1
Image Comics
Written by Szymon Kudranski
Art by Szymon Kudranski
Colors by Szymon Kudranski
Letters by Marshall Dillon
The Rundown: A man and his son live away from society, but the man's past continues to stalk him.
Ezra lives in the woods with his young son Wil. As raising the boy on his own becomes more difficult as he gets older, Ezra does his best to be the best father he can by teaching him everything he knows about the world and surviving within it.
On a trip to town, Ezra and Wil have a long talk about his faith, not knowing that something has come to town looking for him. Something that will follow Ezra into the woods when the man becomes the monster he truly is.
The Story: Kudranski crafts another engaging and darkly compelling story in this first issue. The characters are intriguing and their interpersonal conflict drew me in as a reader. I really loved the tone of the story and the way Kudranski is able to build the suspense right up to the dark reveals that make me want to come back to see what happens next.
The Art: Kudranski delivers hauntingly beautiful art throughout the issue. The visuals are amazing and bring you into the dark world of the characters.