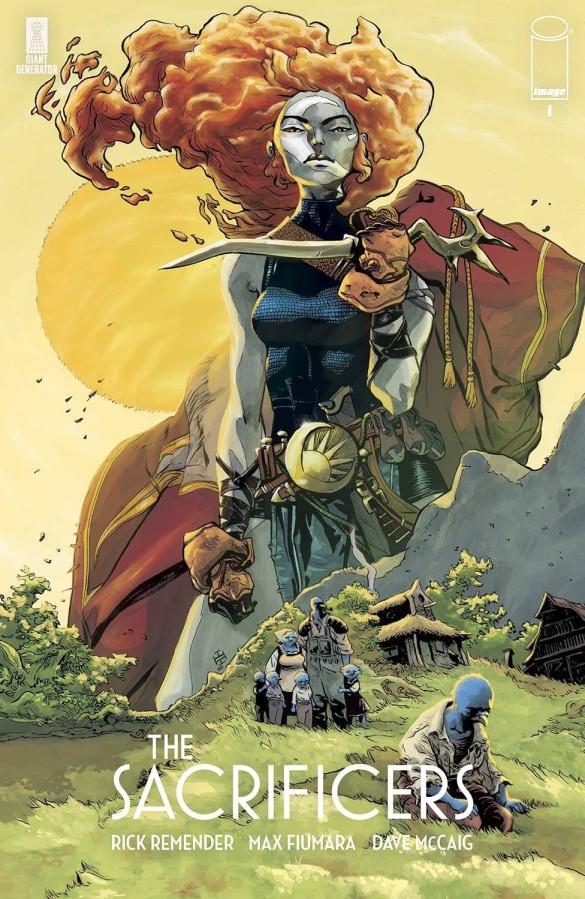 The Sacrificers #1
Image Comics
Written by Rick Remender
Art by Max Fiumara
Colors by Dave McCaig
Letters by Rus Wooton
The Rundown: A princess seeks to defy the will of her father while the world below exacts a terrible price for his gifts.
The small farm holds a modest family that has its own conflicts including one between the father and his oldest son. At the same time, a powerful princess discovers that her father has returned and eavesdrops on his conversation with his mistress about the state of his marriage and duty.
As the princess confronts her father about how she is getting older and wanting more, he rebukes her to begin the ceremony. One that the family on the farm will have to give up one of their own as a sacrifice for.
The Story: Remender crafts a brilliant, dark, engaging and compelling first issue. This is a new and unique world and its lore immediately got my attention. Not only are the character conflicts interesting, but the world itself seems to have some bigger conflicts and rituals that I am intrigued to see play out. There is a lot going on in this first issue and the conflicts and characters draw you in.
The Art: Fiumara delivers some beautiful and wonderfully immersive art throughout the issue. The worlds of these characters shine and dazzle the eye.