X-Men #25
Marvel Comics
Written by Gerry Duggan
Art by Stefano Caselli
Colors by Marte Gracia
Letters by Clayton Cowles
The Rundown: In the wake of tragedy, Kitty Pryde embraces her dark side.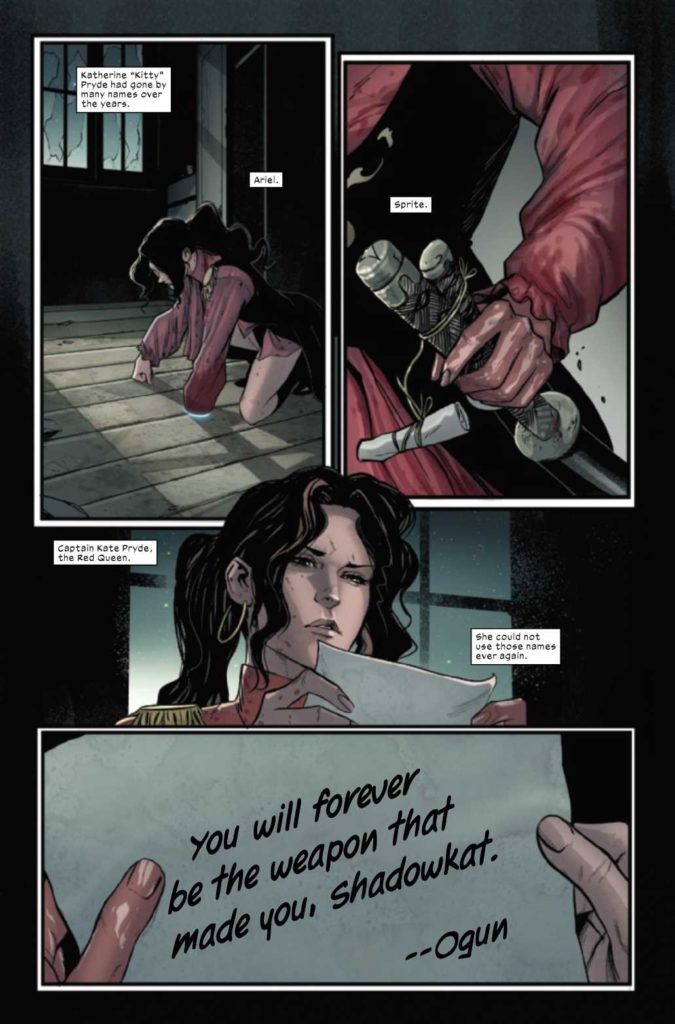 At the height of Krakoa's rise, Kitty Pryde was unable to use the gates to the newly formed mutant nation. Now as the nation falls and the forces of Orchis not only kill, displace or torture mutants with sanction from the people and government, she finds she can use them to spy on her enemies.
As she embraces her training and moniker of Shadowcat, Kitty travels the world to find out how many mutants are left. At the same time, she deals with the aftermath of a mission that made her kill while Kamala Khan comes home with a second chance at life.
The Story: I love the focus on Kitty Pryde in this issue. I also really enjoyed the dark turn she is taking and how all her actions are justified by her experiences. Duggan does a great job of showcasing her descent and the reasons behind it. There is a dark tone to this story with the mutants on the run and Orchis seemingly winning at every turn. The conflict in this arc is great and I look forward to seeing what happens next.
The Art: Caselli offers some fantastic art throughout the issue. The visuals are thrilling and the characters look fantastic. A great looking issue from start to finish.