Order & Outrage #4
Dark Horse Comics
Written by Jim Starlin
Art by Rags Morales
Colors by Hailey R. Brown
Letters by Michael Heisler
The Rundown: Alexis' homecoming will reveal some harsh reality while Master Order continues his hunt.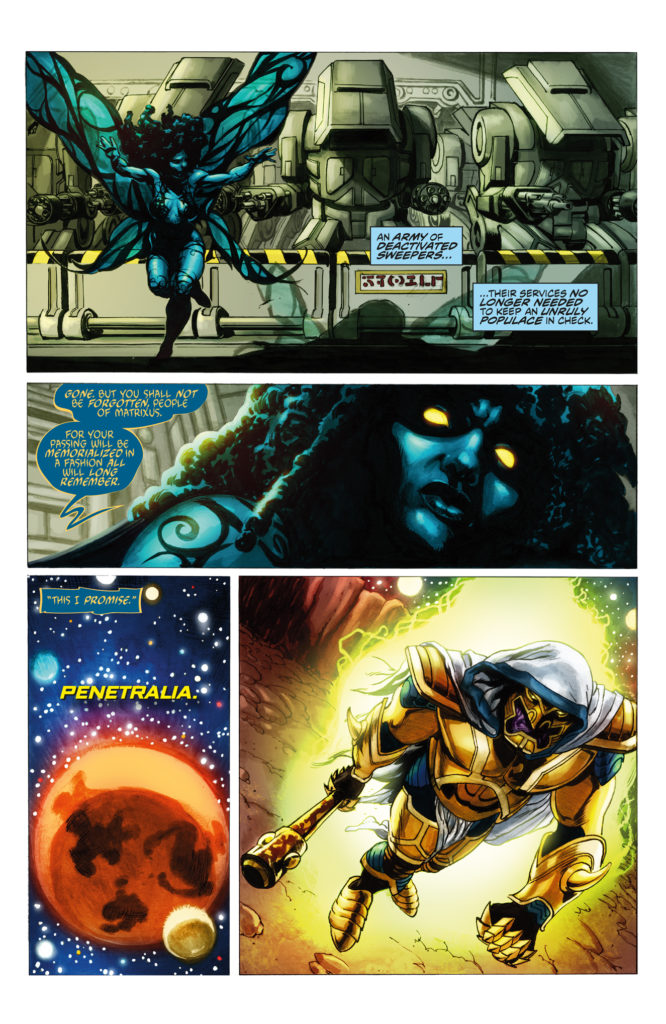 Alexis still doesn't know what's happening to her, but she knows that the power she has can help her deal with the corporate interests that have destroyed her home planet. At the same time, Master Order has gotten a clue to both who Alexis is and where she might be found.
The Order calls in Agent Scarlet to hunt down and track Alexis, but the agent has questions that are not being answered. After heading to Alexis' home planet, she discovers a taste of what the woman can do.
The Story: Starlin brings this particular chapter to an engaging and compelling conclusion that sets up something interesting to come. The story has a great slow burn with Alexis discovering her power while also dealing with her own doubts and the ruler of the empire dealing with his own doubts. I like that there is a third party added to the mix that has her own way of doing things and I look forward to seeing how she clashes with these forces.
The Art: Morales delivers beautiful art throughout the issue. The visuals are beautifully done and filled with wonderful details.