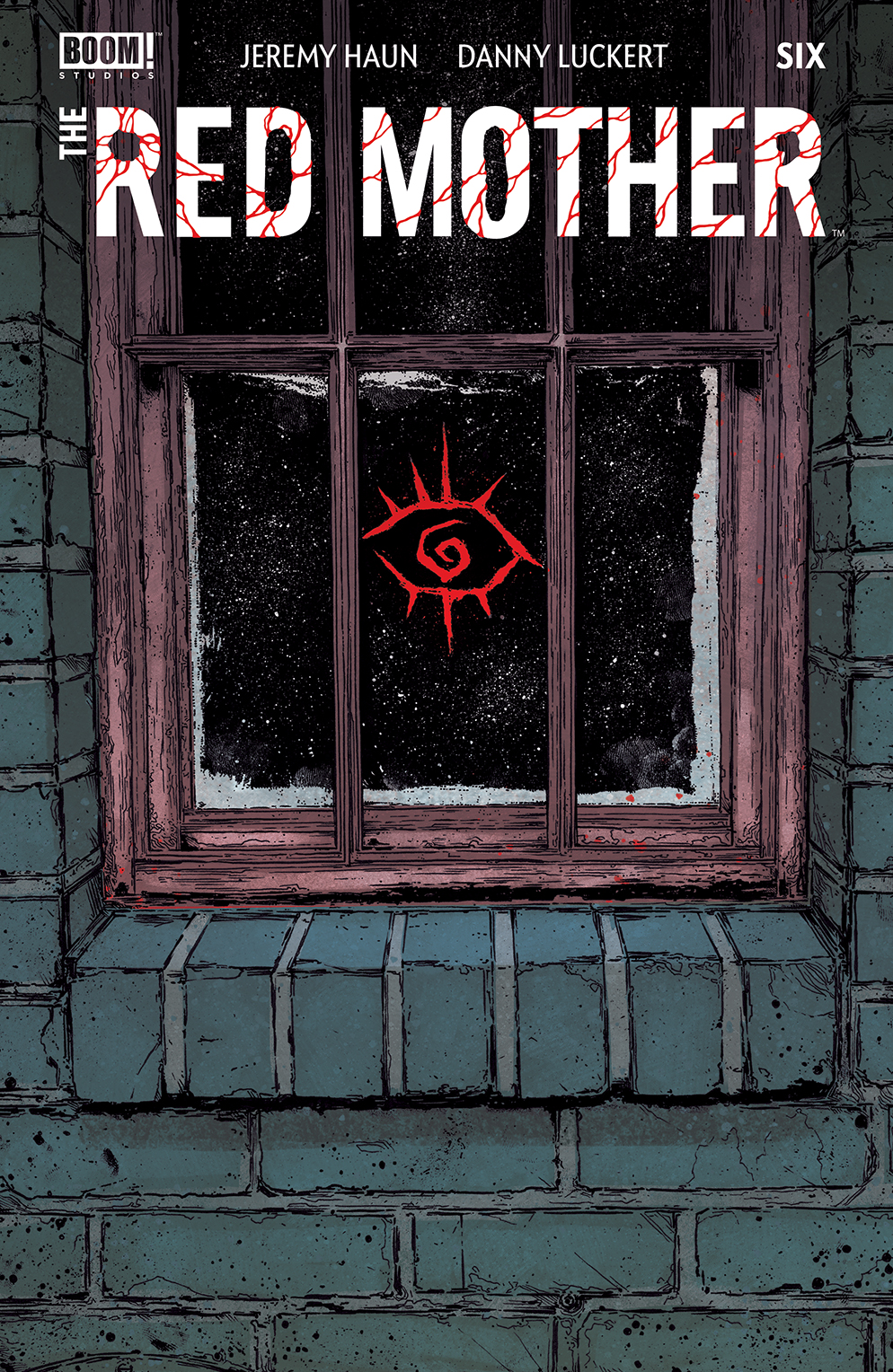 The Red Mother #6
Boom! Studios
Written by Jeremy Haun
Art by Danny Luckert
Letters by Ed Dukeshire
The Rundown: Daisy is preparing to begin the next chapter of her life, but the influence of the Red Mother is far reaching.
Daisy is moving to London for a work opportunity and in order to give her all to this new experience, she needs to close the final chapter of her past. After visiting her doctor, she goes to Luke's funeral and says goodbye to his family before boarding a plane and leaving her old life behind.
Months later Daisy has found a level of normalcy. She is doing well in her career, has made new friends and is on the cusp of making a new connection with someone. When a walk home with friends brings a dark apparition they all can see, Daisy fears the Red Mother has returned. Unfortunately for Daisy, her presence might be closer than she thinks.
The Story: I really liked this issue. Jeremy Haun has crafted an engaging and interesting character in Daisy and you not only feel for her as a person, but you care about what is happening to her. The mystery of the Red Mother continues to be interesting and its connections to her new life in London were perfectly laid out. I loved the cliffhanger ending of this issue and what it means for Daisy going forward.
The Art: Danny Luckert does an amazing job of giving the art a sleek, engaging look while also adding in disturbing visual elements that make you look at every corner of the panel as you read.