The Hunger and the Dusk #3
IDW Publishing
Written by G. Willow Wilson
Art by Chris Wildgoose
Colors by Msassyk
Letters by Simon Bowland
The Rundown: A captured Vangol could be the key to finding a way to fight back.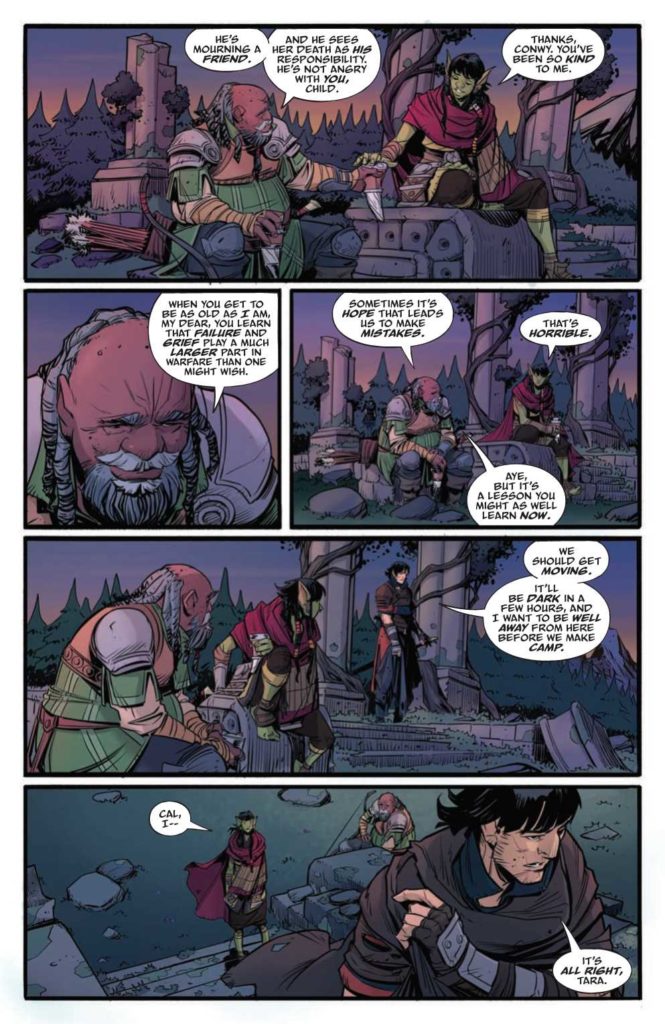 Lord Troth's forces have beaten back another Vangol attack, but not without losses. As Troth and his forces rally their troops, he tries to find time with his new bride as she desires to take his mind off his worry about their struggle and his cousin.
At the same time, Cal and his forces deal with the loss of a friend after another attack and Tara blames herself for not being able to heal her. As the two come to terms with recent events, a Vangol scout is captured and might hold the key to finding the others before it's too late.
The Story: Wilson continues to craft a compelling and engaging story in this series. The plot is filled with great action and thrills as well as creating a fantastic world for these characters to inhabit and evolve. I continue to love the contrasting stories and how they work together. The characters continue to engage the reader and I care more and more about the fate of the world and its inhabitants. A consistently great story that has reeled me in.
The Art: Wildgoose delivers fantastic art throughout the issue. The action is visually thrilling and the character designs are fantastic.