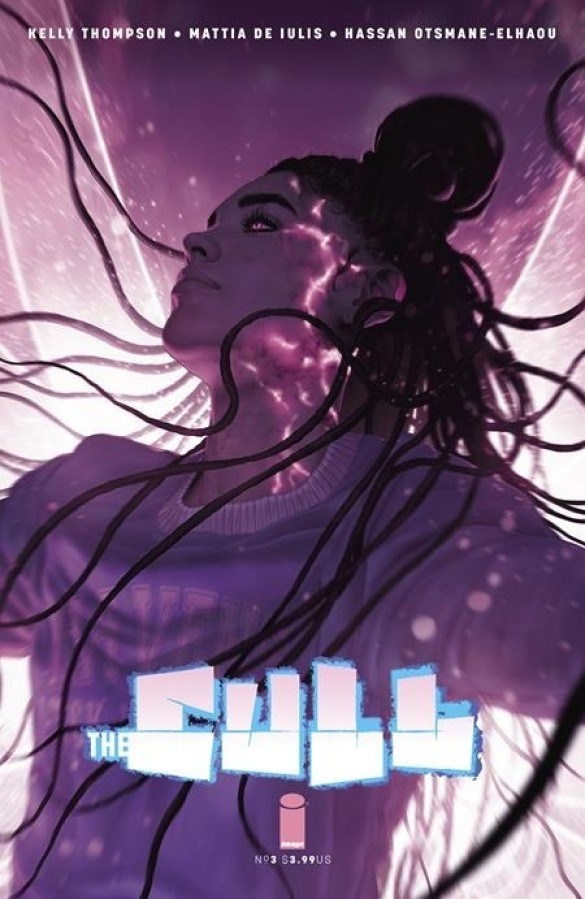 The Cull #3
Image Comics
Written by Kelly Thompson
Art by Mattia De Iulis
Colors by Mattia De Iulis
Letters by Hassan Otsmane-Elhaou
The Rundown: Cleo and her friends are transformed by the new world, but it comes at a cost.
Wade confronts the strange creature from the beach and it begins to not only take on human form, but mimic speech. As the rest of the friends arrive, they discover that not only is the world learning about them, but it is changing them as well.
When one of the friends does not evolve, the creature tries to destroy them and their race back to the beach will reveal that the world they came from has been changed as well.
The Story: The story is getting more intense in this issue and continues to be an exciting, compelling and engaging ride. The story is inventive and incredibly interesting. There are some great moments of revelation throughout the issue and I love the transformation of the characters and what it means for the rest of the story. I loved the action in the issue and the final cliffhanger makes me excited to see what happens next.
The Art: De Iulis offers some truly magnificent art on every page of this issue. The visual style is captivating and draws in the reader with every page and panel.