The Great British Bump-Off #1
Dark Horse Comics
Written by John Allison
Art by Max Sarin
Colors by Sammy Borras
Letters by Jim Campbell
The Rundown: A contestant on a British baking show pulls double duty investigating a possible murderer.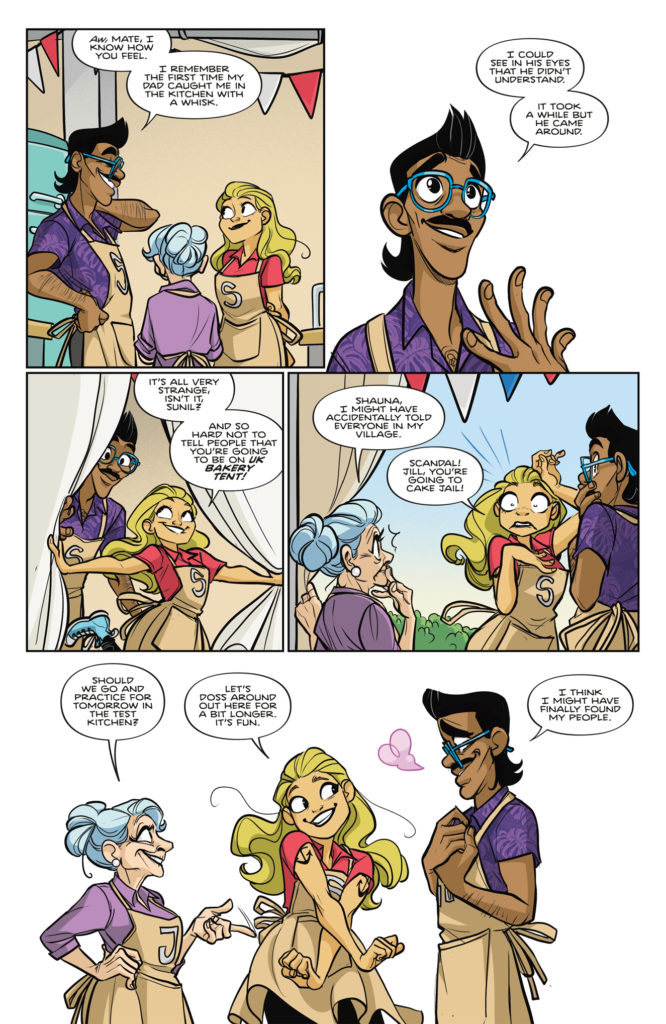 It's the time of the UK Bakery Tent and all of the contestants are excited to begin. The eclectic group of bakers have gathered and Shauna has already made friends among the group. Unfortunately, things take a turn when an argument among the bakers will lead to one of the ending up dead in a bowl of batter.
As the production contemplates what to do next, Shauna will step up to help. A move that will give Shauna double duty as she has to both compete in the high stakes baking contest, but also find a killer among her fellow bakers.
The Story: Allison crafts a fun, funny and entertaining story in this first issue. It has all the hallmarks of great satire with familiar, but wholly unique characters. I really enjoyed the premise of the story as well as the cast of characters within it. There's a great, darkly comedic energy to the story and I look forward to seeing where it goes next.
The Art: I absolutely love the art style of the issue. The visuals are fun, light and beautifully detailed throughout. I think the style is perfect for this series and does a fantastic job of creating mood and complementing the tone of the story.