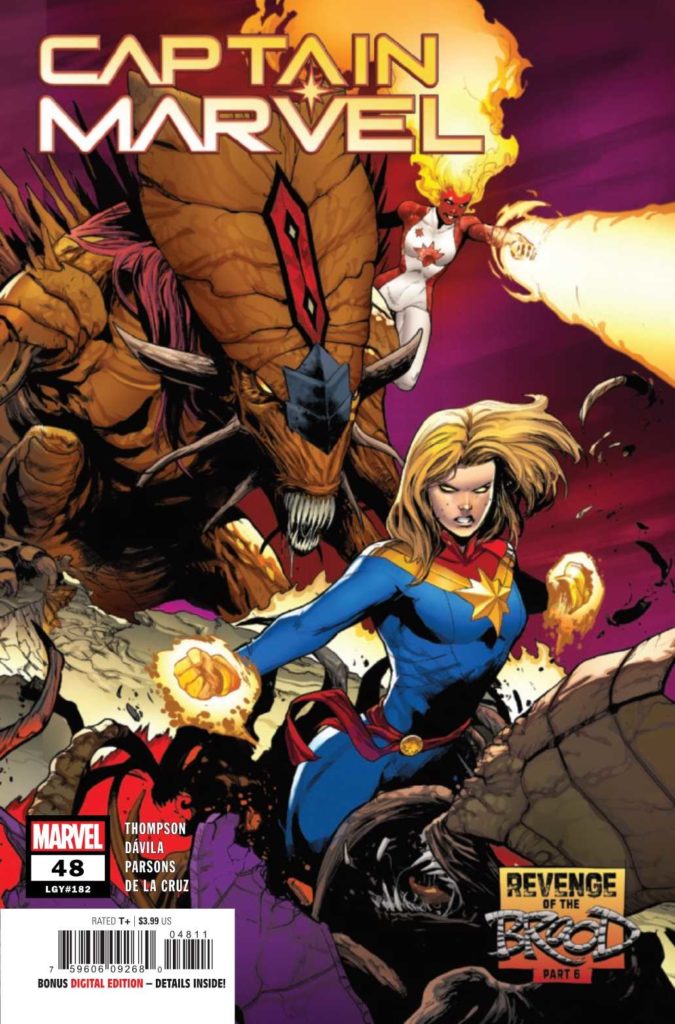 Captain Marvel #48
Marvel Comics
Written by Kelly Thompson
Art by Sergio Davila
Inks by Sean Parsons
Colors by Ceci De La Cruz
Letters by Clayton Cowles
The Rundown: Carol fights an internal battle with the Brood while the rest of her friends fight to free her from them.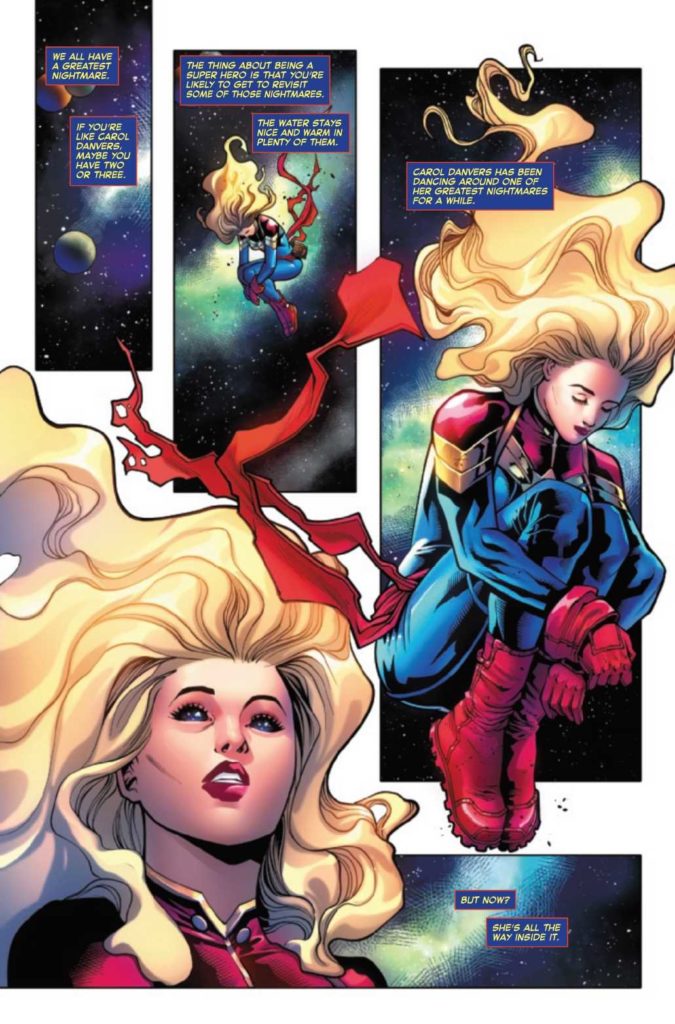 The battle to save Carol heats up as Carol herself finds herself getting weaker. In order to get more help, Gambit tries something unexpected to revive Binary and it works. The Brood empress continues her attack and seems oddly confident that she will succeed.
When one of the team is injured, Rogue and Hazmat decide that it's time they got back into the fight. Inside Carol's mind, her battle continues, but she gets some unexpected help. Unfortunately, that help will come at a high price.
The Story: Thompson delivers a story filled with emotion, action, tragedy and triumph. I love Thompson's take on the character and how complicated she is both internally and with others. There is a resilience to Carol Danvers that comes through brilliantly in this issue. The story has some great emotional moments for all of the characters and there are so many thrilling moments throughout that I was immersed in every moment of the story and every emotional beat. I cannot wait to see what happens next.
The Art: Davila delivers some brilliantly detailed and emotionally satisfying art throughout the issue. The visuals are amazing and filled with great action and emotion.