The Amazing Spider-Man #29
Marvel Comics
Written by Zeb Wells
Art by Ed McGuiness
Inks by Mark Farmer
Colors by Marcio Menyz
Letters by Joe Caramagna
The Rundown: Peter gets an unexpected upgrade and Otto decides to hit Norman where it really hurts.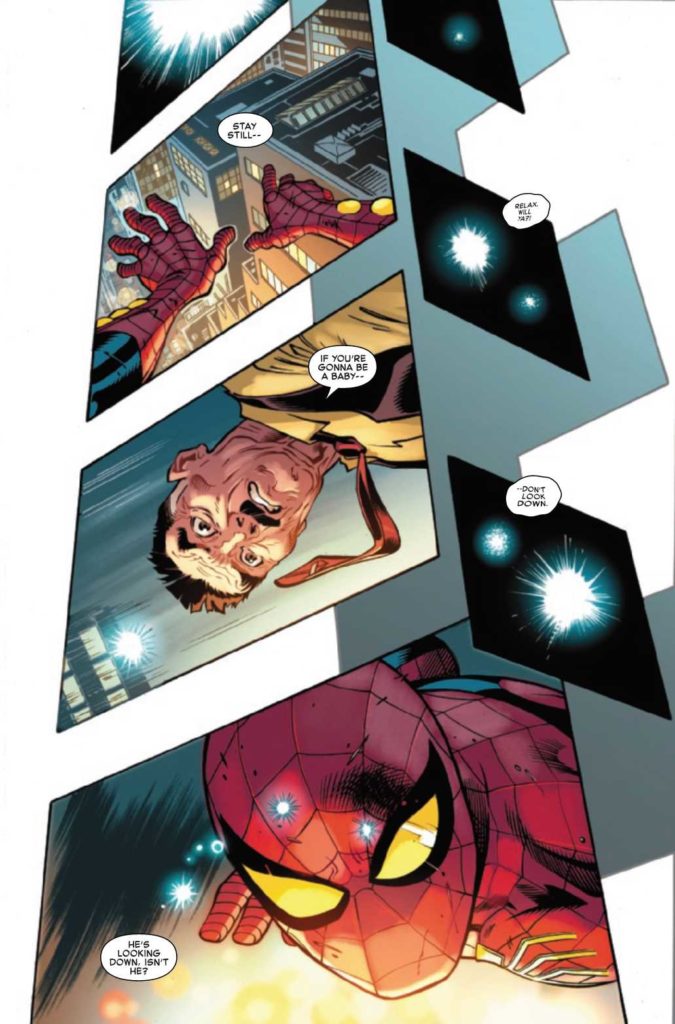 Jameson and Otto's old arms find a way to rescue Peter from Oscorp and take him back to Jameson's apartment. As Peter tries to determine what happened to Norman and where he's been taken, the arms themselves offer a possible solution. A solution that could be dangerous for Peter is he tries it.
At the same time, Otto searches through Osborn's file to find the secret plan he's working on. Not finding anything, he demands answers from Norman while revealing something is missing from his own mind. As Norman continues to protest that he's a changed man, Otto decides to try something that could bring back the Goblin he was.
The Story: Wells crafts an entertaining story for both Peter and Norman in this issue. There are some great character moments throughout with Otto struggling to remember what was taken from him and a great sense of tension as Peter has to decide whether or not to embrace Otto's tech and Norman discovers what Octavius has planned for him. The amount of tension in the book makes me interested in seeing what happens next.
The Art: McGuiness delivers beautifully detailed and action packed art that has a fluid energy to it. I love the visual style and look forward to seeing how the action ramps up in the next issue.