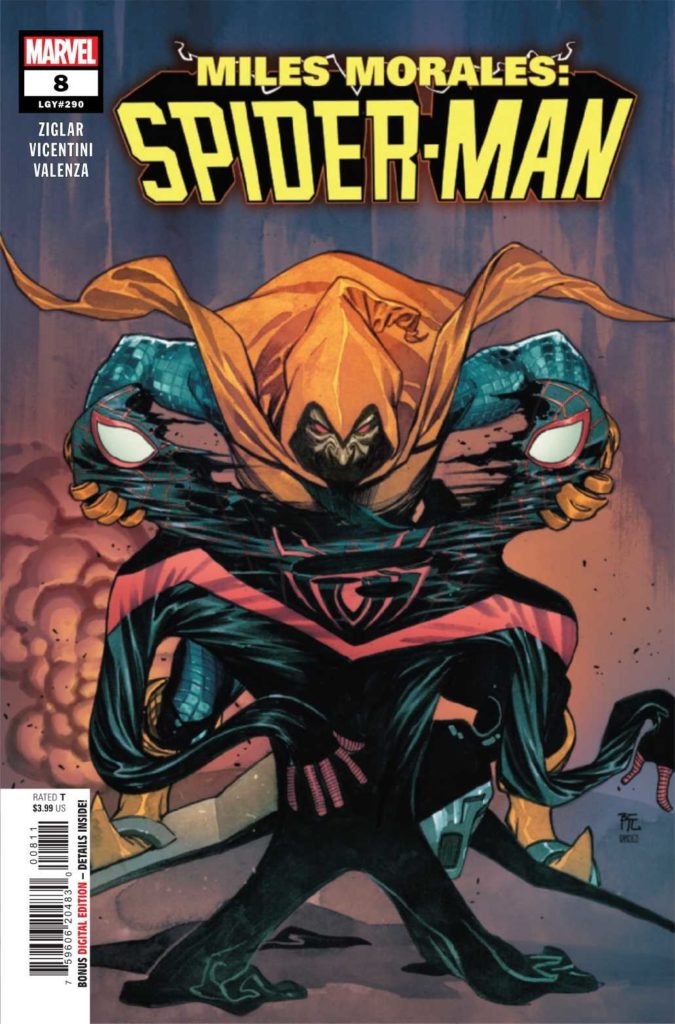 Miles Morales: Spider-Man #8
Marvel Comics
Written by Cody Ziglar
Art by Federico Vicentini
Colors by Bryan Valenza
Letters by Clayton Cowles
The Rundown: Miles tries to take some time off, but the demands of being a hero pull him away.
Miles and his friends have decided to go to a local fair and have some fun. When Tiana notices that something is wrong with Miles, the pair discuss it and Miles reveals his spider-sense had been acting strange. A problem Tiana recommends he speak to someone about. At the same time, a group of thieves trying to raid a former Beyond warehouse run into someone unexpected.
When Miles and Tiana discover that Hobgoblin is in the warehouse and causing destruction, they suit up to stop him. Unfortunately, they get separated during the battle and with Miles' spider-sense acting up, he might not see danger before it's too late.
The Story: Ziglar creates a beautifully balanced story that not only has great action within it, but also great character development for Miles. I like seeing Tiana as a grounding influence for him and all of the moments with his friends are great and show that he can have a semblance of a life outside of being a hero. The Hobgoblin reveal is great and teases an interesting mystery as to who this one really is. I really enjoyed this issue on multiple levels and can't wait for what's next.
The Art: Vicentini does some excellent work with the imagery and visuals throughout this issue. From the bright and vibrant crowd scenes with Miles and his friends to the blistering action scenes in the Beyond warehouse, the whole issue has some fantastic art throughout it.