Superman #6
DC Comics
Written by Joshua Williamson
Art by Gleb Melnikov
Colors by Alejandro Sanchez
Letters by Ariana Maher
The Rundown: Superman discovers another secret buried beneath the city and is determined to uncover it.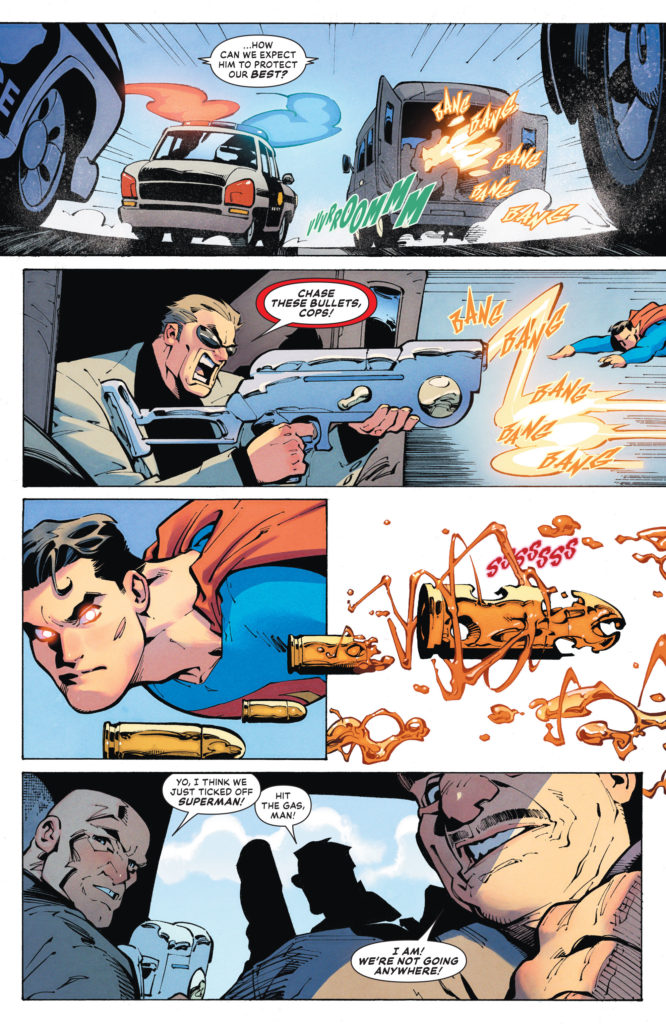 Lex Luthor is in a coma after being attack at Stryker's Island. Superman feels responsible and is not taking the news well. After going to Supercorp and trying to learn more about why, he discovers that there is another secret hidden beneath the city. One that is directly connected to the prison and Lex.
After learning of a cell built below ground, Superman takes a team to investigate and free the prisoner within it. A move that will unleash a powerful and dangerous new threat to Metropolis.
The Story: While I am enjoying the direction Williamson is taking the character of Superman and how he is expanding the character's world, this level of impulsive behavior by Clark is starting to strain credibility. It's just hard to fathom that Superman would do what he's doing with the history he shares with Lex and the arc is making it a point of showcasing that Lex is right while turning Superman into an errand boy and a lapdog.
The Art: Melnikov offers some great visuals throughout the issue. I really enjoy the visual style of the issue as well as the action within it.