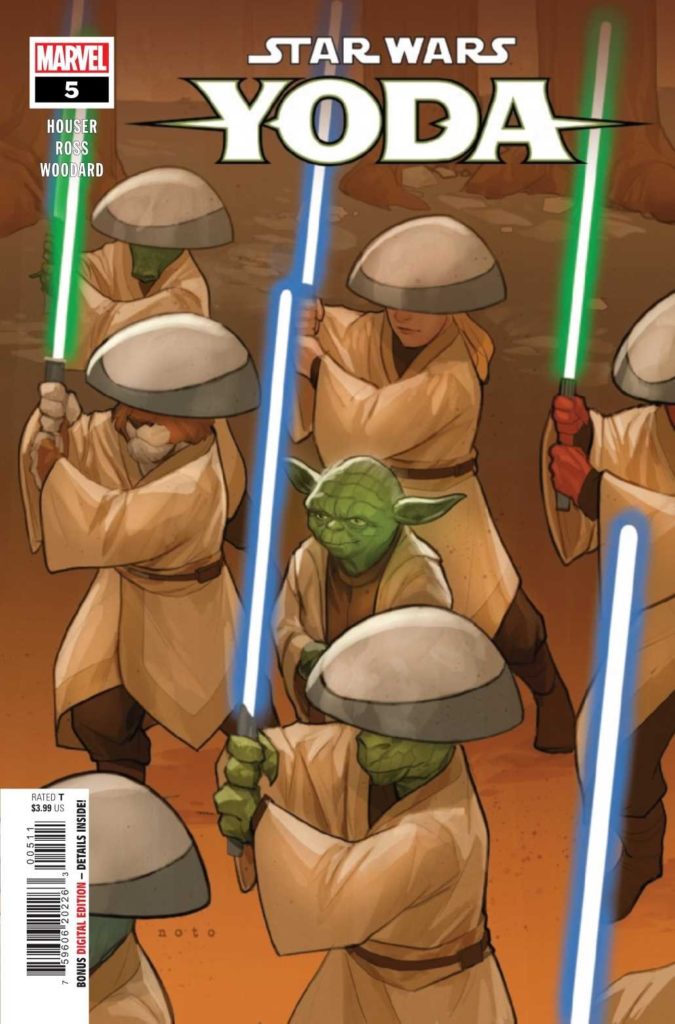 Star Wars Yoda #5
Marvel Comics
Written by Jody Houser
Art by Luke Ross
Colors by Nolan Woodard
Letters by Joe Caramagna
The Rundown: As Yoda continues to train a new generation of Jedi, old issues bubble to surface.
Years ago on an alien planet, Yoda is called to the aftermath of a battle between the Wookies and the Trandoshans. The Wookies discover a young Trandoshan female who can use the force and Yoda decides to take her back to the temple to train as a Jedi. Years later, a young Wookie Padawan continues to have visions that his Trandoshan classmate will betray and kill him so he takes his concerns to Yoda.
As the visions continue, the Wookie decides to seek help from Dooku who tells him to be vigilant. When the Padawan are taken to an alien planet for training, the Wookie decides to confront the Trandoshan. A confrontation that could lead to tragedy.
The Story: An entertaining story with some engaging character development. The plot is interesting and continues to add layers to Yoda and his experiences. I like that the story is focusing on an issue of trust and how it is unfolding. The message is subtle and that makes it work as an allegory for bigger issues.
The Art: Ross delivers some great art. The visuals focus on the characters a lot and allows them to express themselves through the imagery.