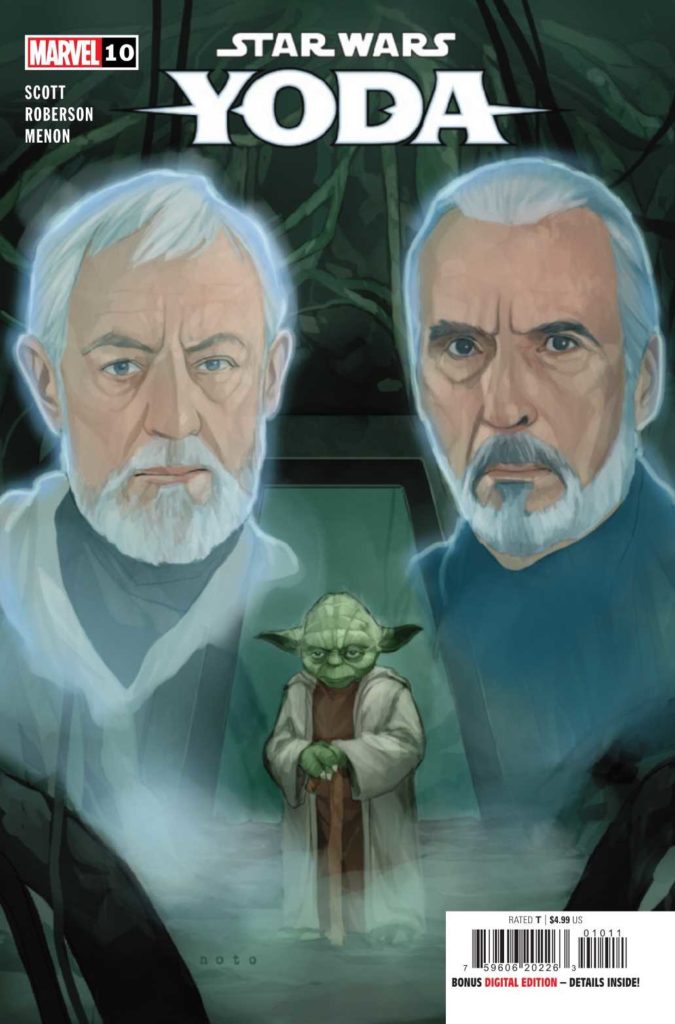 Star Wars: Yoda #10
Marvel Comics
Written by Cavan Scott
Art by Ibraim Roberson
Colors by Neeraj Menon
Letters by Joe Caramagna
The Rundown: Yoda faces a final personal test before he can become the teacher he must become.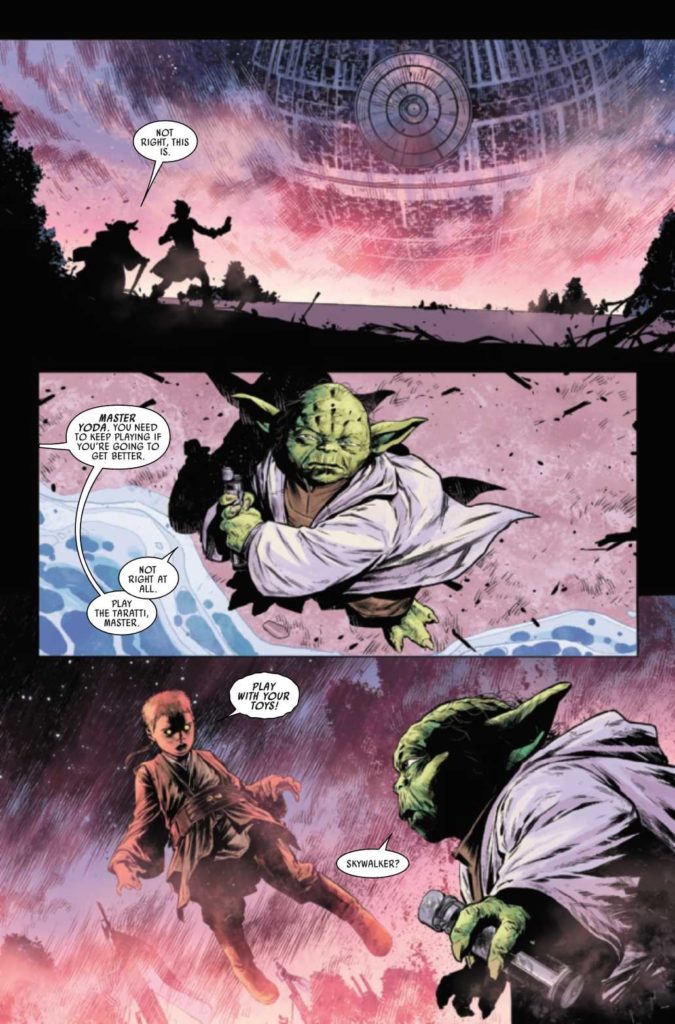 The failures of his past continue to haunt Yoda as he lives in exile on Dagobah. In the aftermath of a nightmare, he finds himself unable to escape the consistent presence of the ghost of Obi-Wan Kenobi who challenges him to enter a place filled with the power of the dark side of the force.
Yoda makes the decision to enter and finds himself facing not only ghosts from his past, but the vengeful spirits of those he failed. Failures that will remind him of a lesson he taught someone else. A lesson he will have to remember if he is to survive.
The Story: Scott brings this story to a satisfying conclusion that has a great eye towards the story we all know from Empire Strikes Back. I love that the story forces Yoda to face himself and his personal failures with an eye towards understanding rather than self-pity. The plot has some great character moments and I loved both the cameos within the plot and how they are utilized in their connection to Yoda. Scott does some great writing in this series and this finale makes everything in it worth the read.
The Art: Roberson delivers some powerful visuals throughout the issue. Not only do I love the character designs and how they are utilized, but the look of Dagobah is perfectly done.