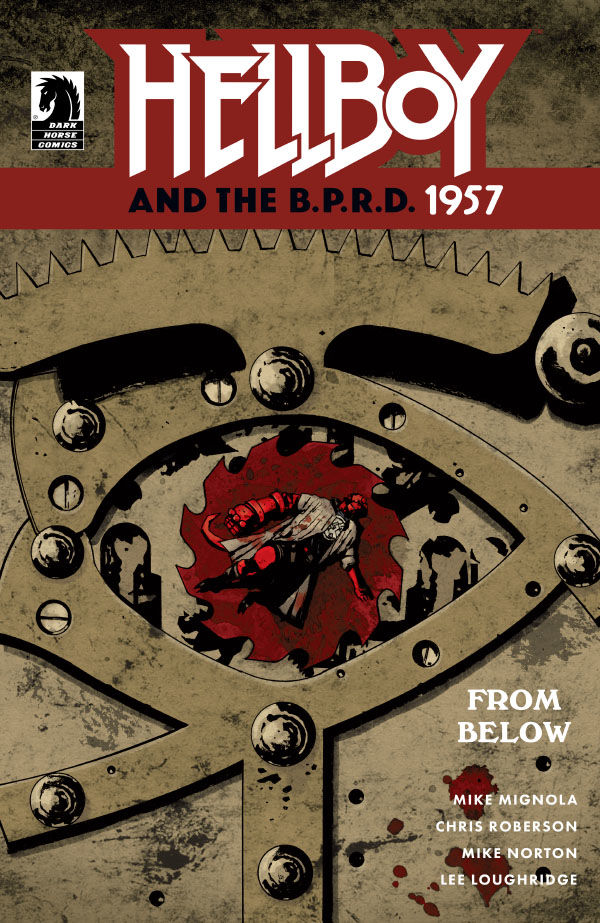 Hellboy and the B.P.R.D.: 1957: From Below
Dark Horse Comics
Written by Mike Mignola and Chris Roberson
Art by Mike Norton
Colors by Lee Lougheridge
Letters by Clem Robins
The Rundown: Hellboy is dispatched to investigate an old mystery that might have some new life.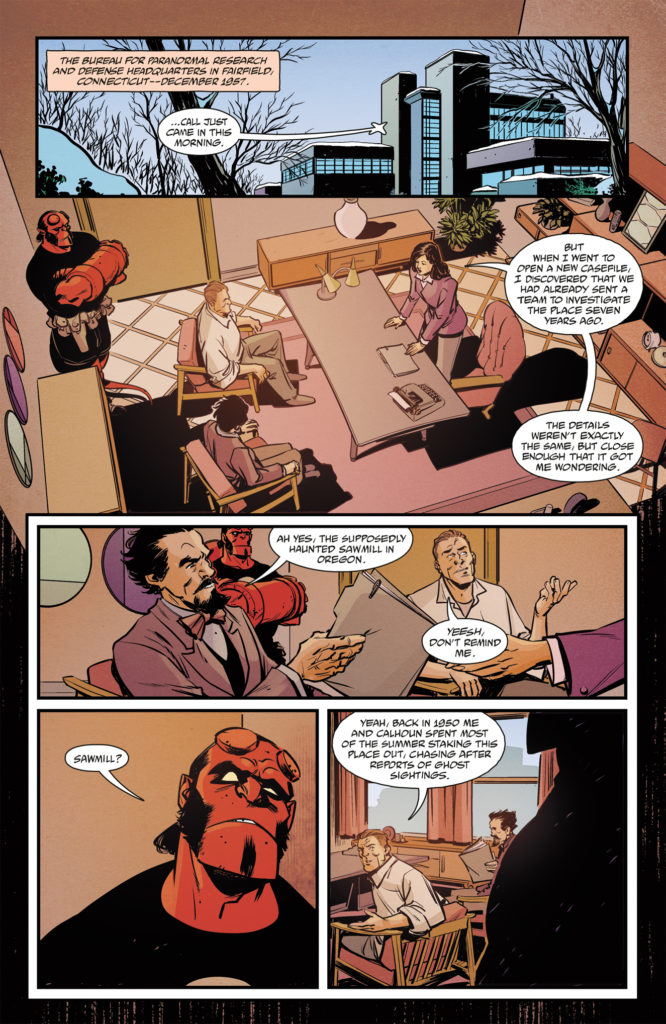 Hellboy is called in with the professor and Archie to discuss a closed case that the B.P.R.D. might have to reopen. A sawmill in rural Oregon that Archie once staked out and found nothing has continued to produce ghost stories from the locals and the professor wants to get some answers.
After traveling to the mill and checking out the old building, the professor discovers a door not included in the original plans. A door that leads to a lab once used by a familiar organization who has left behind a creature that could destroy them all.
The Story: A fantastic and fun one-shot adventure that taps into everything great about Hellboy and the B.P.R.D. I thoroughly enjoyed every moment of the story from the banter between the characters to the callbacks to Hellboy's expanding world of adventures. There's great action throughout the story and a fantastic tone that makes me want to read more.
The Art: Norton delivers fantastic art throughout the issue. The action is visually thrilling and I loved the horrifying look of the creature.