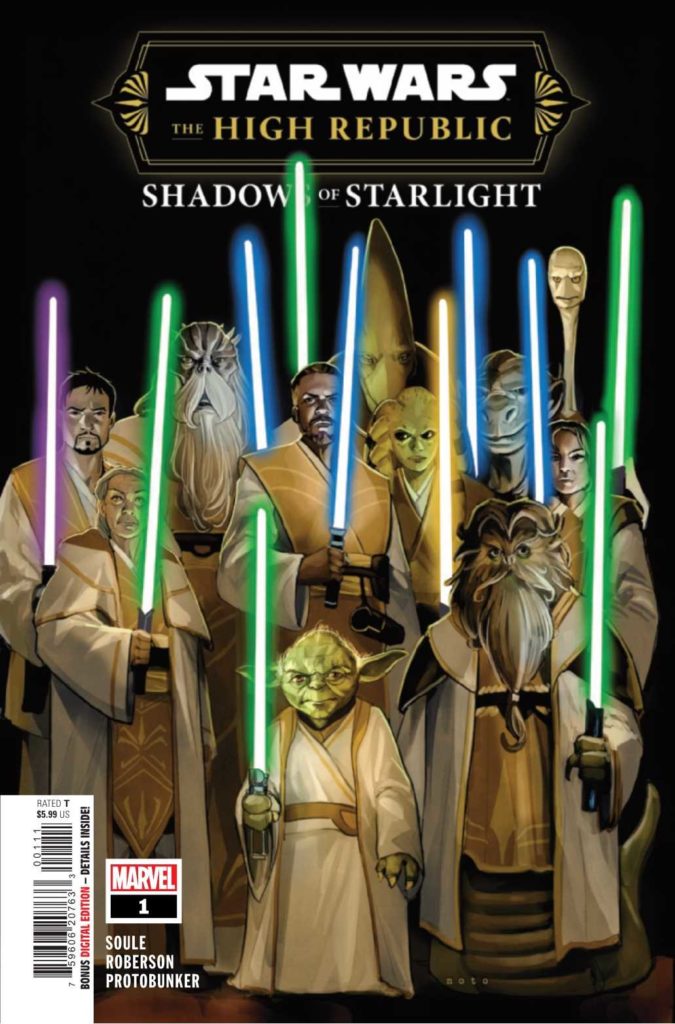 Star Wars: The High Republic – Shadows of Starlight #1
Marvel Comics
Written by Charles Soule
Art by Ibraim Roberson
Colors by Fer Sifuentes-Sujo
Letters by Travis Lanham
The Rundown: After the fall of Starlight Beacon, the Jedi close ranks to plan how to stop the Nihil.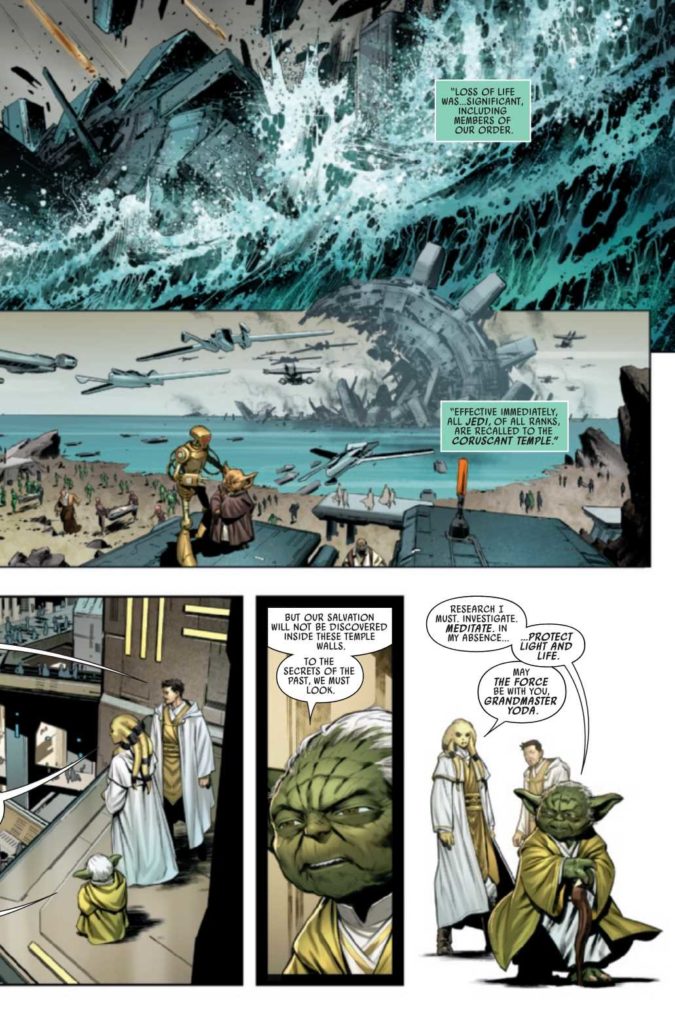 Starlight Beacon has fallen and the Nihil have erected a Stormwall around the area keeping the Republic out and some of the surviving Jedi trapped within. The rest of the order is called back to Coruscant where emergency protocols are put in place that are turning the order of protectors into soldiers.
Yoda discovers someone who can possibly help due to his research into the nameless creatures that can destroy the Jedi, but this former Jedi has fallen to the dark side and both his knowledge and motivations make him a danger to everything Yoda values.
The Story: Soule crafts an exciting, thrilling and entertaining story in this issue. I continue to love the risks being taken with the High Republic era of stories and this one has some fantastic moments that tease the world of Star Wars that we all come to know. I love how the story mirrors moments and lessons that the Jedi are learning the hard way. I'm also excited to see what happens with the next encounter with the Nihil and how Yoda will be changed by his experiences with Azlin Rell.
The Art: Roberson creates some fantastic art in the issue. The visuals are stunning, filled with amazing details and capture the eye and the imagination.