Tear Us Apart #2
Dark Horse Comics
Written by Jay Baruchel and Van Jensen
Art by Alessandro Micelli
Colors by Alessandro Micelli
Letters by Taylor Esposito
The Rundown: Twenty-Five and Eighty-Two find a potential safe haven as more about the cult they escaped is revealed.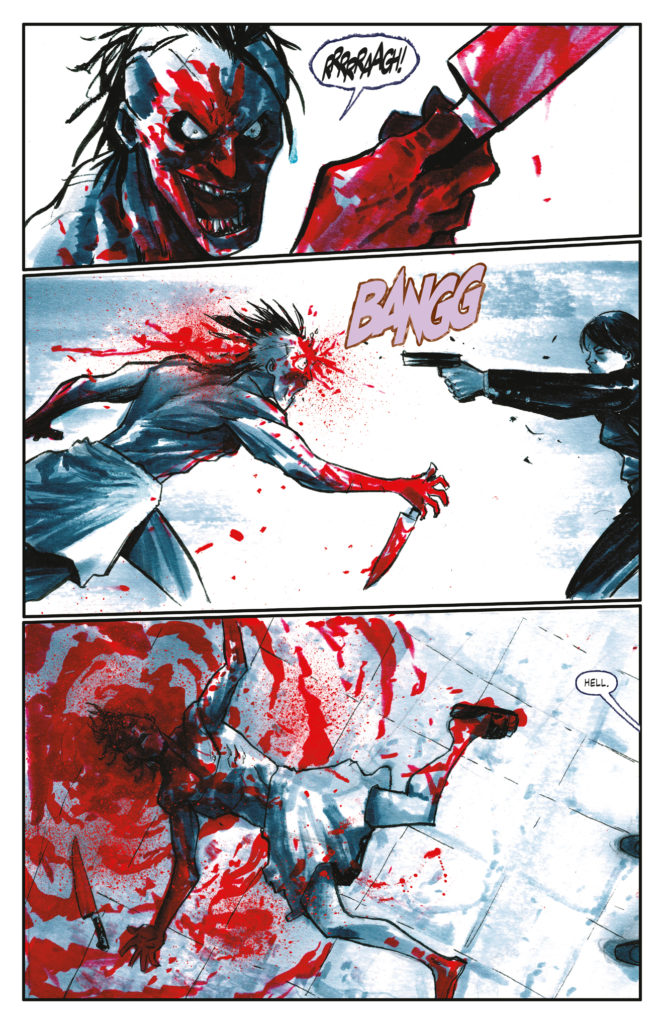 The kids find themselves on the run and it is revealed that the cult they escaped has ties to the government and their members are being used for dark purposes. As the leader sends out more operatives to hunt down the pair, Twenty-Five fights dark impulses within himself.
The pair are discovered by a woman in the woods who gives them food and safe haven. As they grow closer to each other, other members of the cult get closer to finding them.
The Story: Baruchel and Jensen deliver an intense and compelling story in this issue. A great follow up to the first issue that adds more depth to the characters. I like the conflicts throughout the story both interpersonal and internal. The story between twenty-five and eighty-two continues to be interesting and the drama brewing between them keeps me invested.
The Art: Micelli delivers great art throughout the issue. I love the visual style of the series and the characters and environments look amazing.