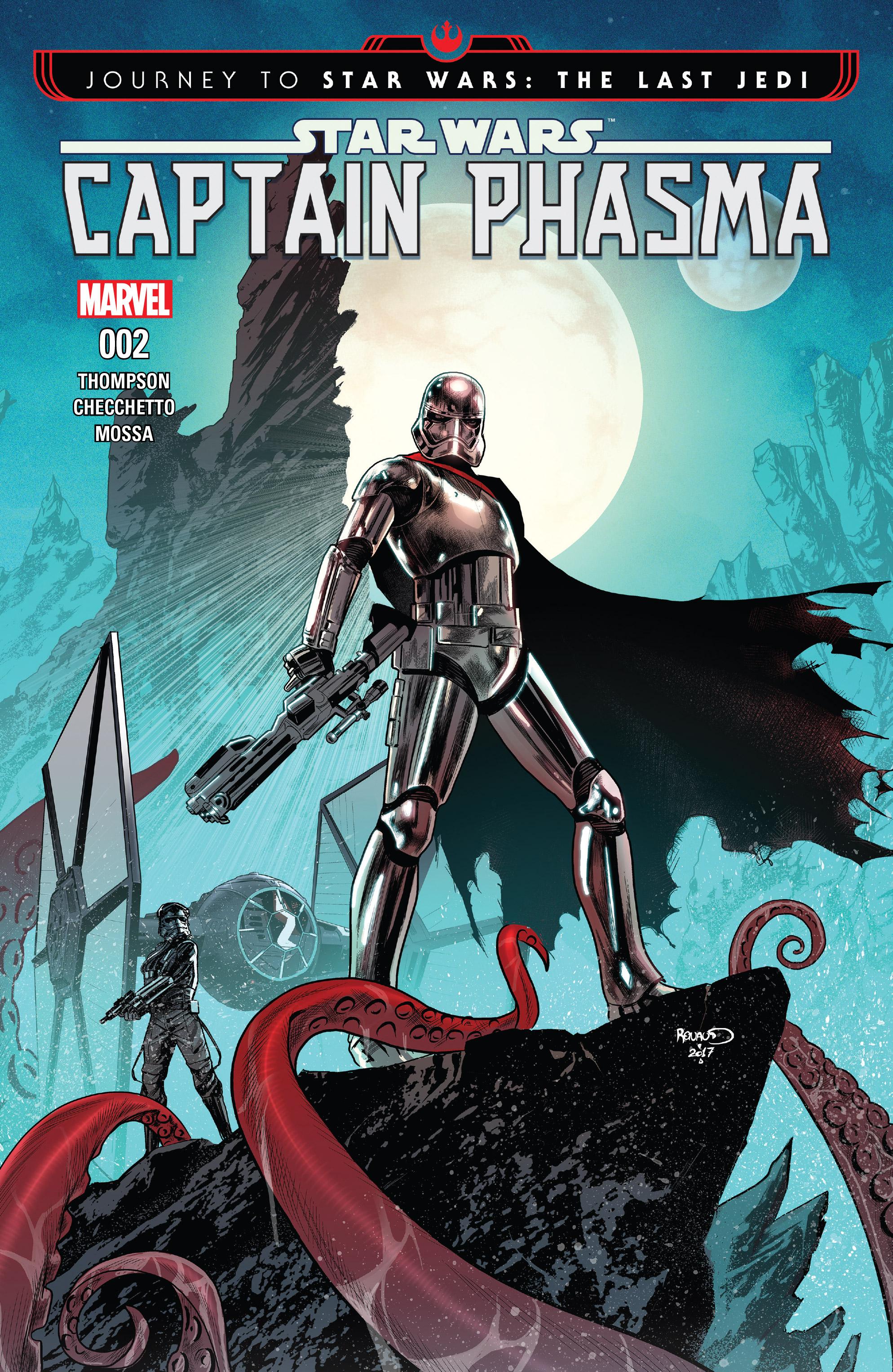 Star Wars Captain Phasma #2
Marvel Comics
Written by Kelly Thompson
Art by Marco Checchetto
Colors by Andrew Mossa
Phasma continues her hunt for the only officer in the First Order who knows that she lowered the defense shields for Starkiller Base. As she pursues the officer known as Rivas across space in a Tie Fighter, she decides to lock weapons on his ship and destroy it. Unfortunately, the BB unit that is on the ship with her was in the midst of repairs when the base was attacked so there are no weapons systems working. Rivas slows and decides to land with Phasma and TN-3465 on his heels.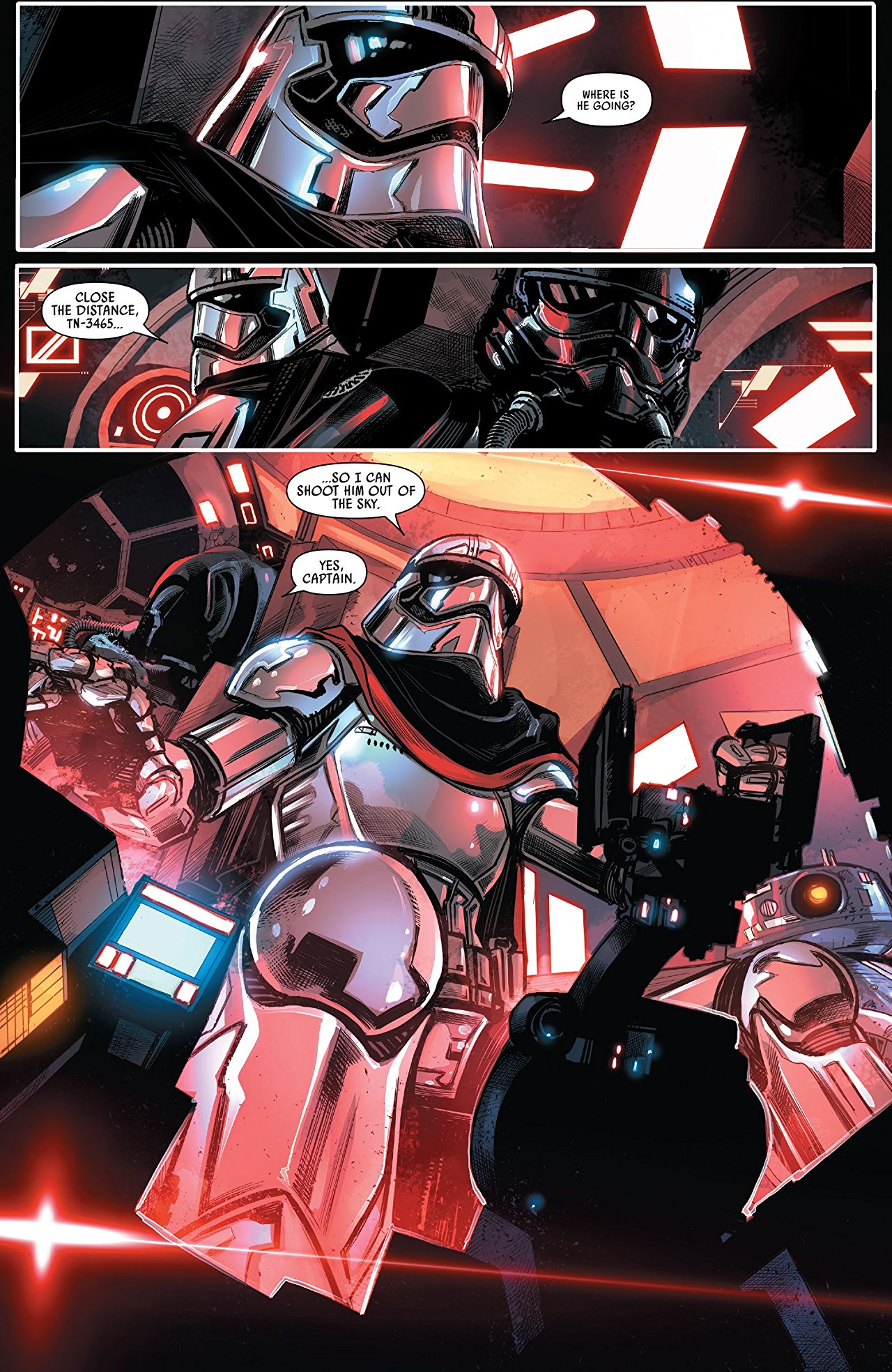 Phasma and the pilot land on the planet Lupora and proceed to search for Rivas. Phasma wants to leave quickly as the planet reminds her of one she used to know. After disabling Rivas' communications, navigation and distress beacon, they continue the hunt across the harsh terrain. As they come across an abandoned settlement, Phasma notes a village nearby and the pilot suggests that they change clothes before entering. After disguising themselves, they head towards the village and are attacked by a giant sea creature.
After fighting off the beast, Phasma and the pilot are told by the locals to follow them. They meet with the leader of the village and Phasma translates the tale of the local inhabitants and their war with the creatures of the sea. As they assure Phasma that Rivas is dead at the hands of these creatures, the Captain remains unconvinced and decides to continue the hunt to confirm.
It's interesting to see the growing desperation in Phasma as she hunts for Rivas. It's also interesting to see how that desperation doesn't negatively affect her actions as much as hone her skills. The writing is solid and the story is well crafted. The art looks great and there are some amazing details in the panels that had me go over them more than once. Can't wait to see where this story goes and how it connects to The Last Jedi.