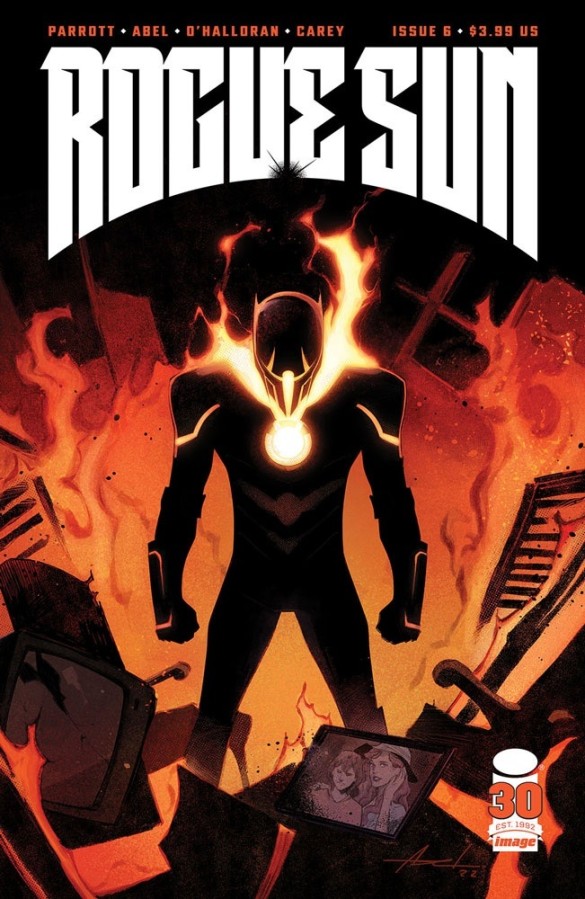 Rogue Sun #6
Image Comics
Written by Ryan Parrott
Art by Abel
Colors by Natalia Marques
Letters by Becca Carey
The Rundown: Dylan deals with the truth and his complicated family life comes to a devastating conclusion.
After discovering that his mother is responsible for the death of his father, Dylan finds himself being caught between his mother's desire to take the Sun Stone and end his superhero career and his father wanting him to stop his mother and the dark powers she has taken. Things get more complicated when their contentious relationship becomes fuel for their fighting in front of him and Dylan has to make a decision that will hurt everyone involved.
In the aftermath, Dylan not only has to deal with the loss of his mother, but also holding the ghost of his father to the deal he made. A deal that will leave him defenseless against the threats coming for him. Dylan finds help in the unlikeliest of places as he tries to resume some semblance of a normal life.
The Story: Parrott crafts an entertaining and satisfying conclusion to this first arc. Even with a thoroughly unlikeable protagonist in Dylan, the story still manages to be compelling in how it portrays his emotions and his family conflict. The story has some great teases for upcoming conflicts for the character and I like that he is going to be facing those problems on his own.
The Art: Abel delivers some fantastic and beautifully detailed art throughout the issue. The visuals are thrilling and the character designs look great.