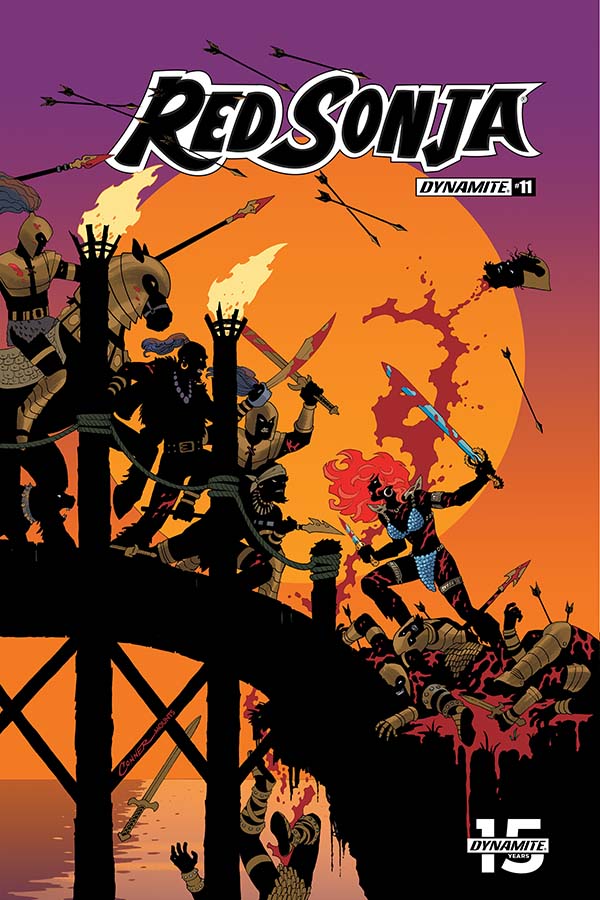 Red Sonja Vol 5 #11
Dynamite Entertainment
Written by Mark Russell
Art by Mirko Colak
Colors by Dearbhla Kelly
Letters by Hassan Otsmane-Elhaou
The Rundown: As Dragan's hold gets tighter, more things slip through his fingers.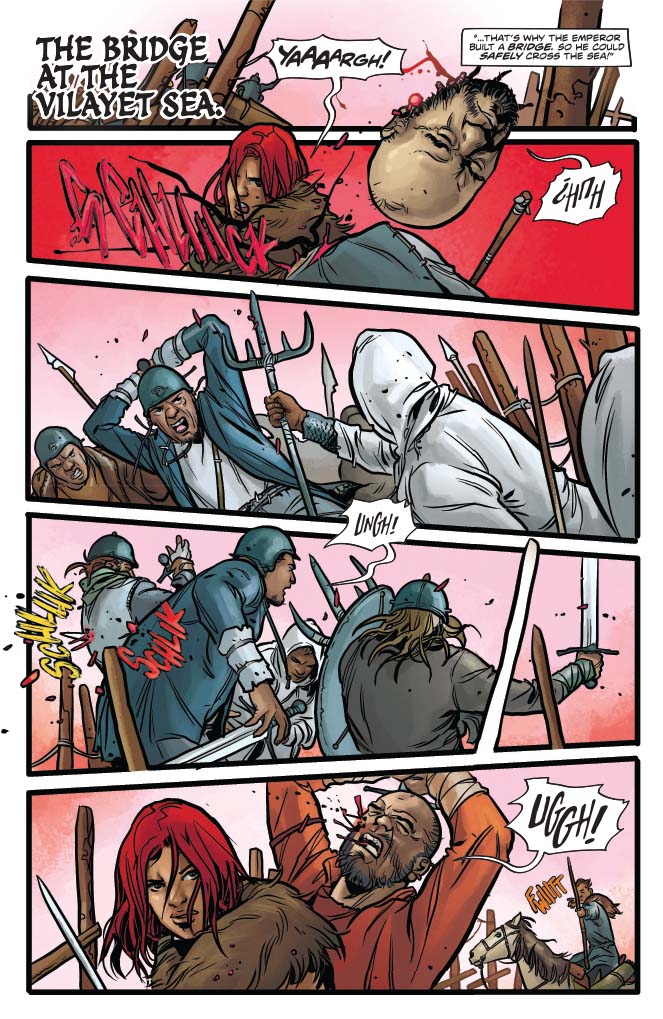 Dragan believes himself to be victorious in his war against Red Sonja. He has appointed a new king for Hyrkania and is preparing to head back to his home when news comes that he bridge he built to bring in supplies has been taken by Sonja and her forces.
At the same time, Sonja rallies her troops to prepare to defend the bridge and keep the news of constant defeat from the Zamoran people to prevent them from sending reinforcements. It is a dangerous gambit, but the only choice she and her forces have left if they want to win.
Back at the capital, Dragan's son believes that his father will be home soon. When word gets to the queen about the attacks of the She-Devil, she and her loyal right hand conspire to keep the information hidden in order to enact their own plans.
The Story: Another well done and entertaining issue that highlights some truths about both war and loyalty. Mark Russell writes an interesting story in this issue and Sonja is depicted as being an effective strategist and leader in its pages. Her dialogue is great and her plan is intriguing and entertaining to see unfold. I look forward to seeing where this story goes next.
The Art: Mirko Colak does some excellent work with the visuals in this issue and everything from the characters to the battles looks great. I really enjoyed the last few pages and what they mean for the story going forward.