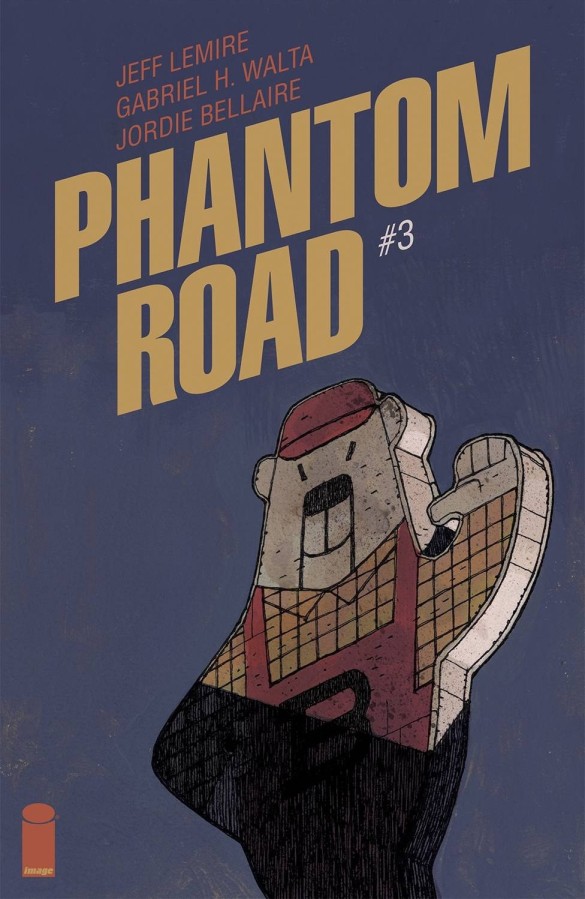 Phantom Road #3
Image Comics
Written by Jeff Lemire
Art by Gabriel H. Walta
Colors by Jordie Bellaire
Letters by Steve Wands
The Rundown: Special Agent Weaver is brought in to investigate a dead body with no one knowing her connection to it.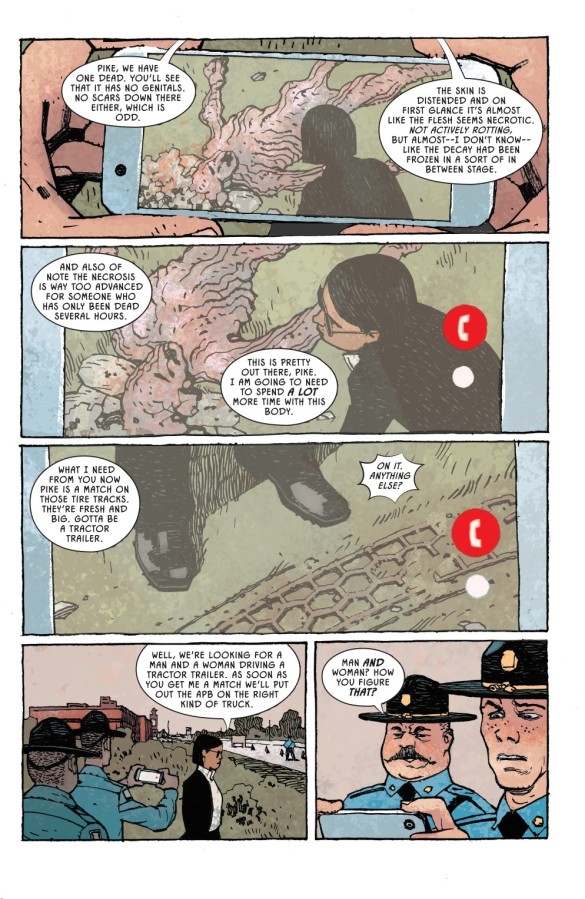 A pair of deputies discover a desiccated body on the side of the road and find their initial inquiry interrupted by Special Agent Weaver who has taken over the case. After getting the initial forensics of the scene done, she determines that a big rig was in the area with two passengers, a man and a woman.
After one of the detectives clues her in on a previous accident and its possible connection to her case, Weaver begins to put the pieces together. Unbeknownst to everyone else, she has a personal connection to the events unfolding around her.
The Story: Lemire expands the mystery into the real world and introduces a new character with a connection to the events happening to Dom and his passenger. I like that the story takes the main characters out of the action and focuses on the mission while also revealing certain clues that make the story more engaging. The deeper mystery and expanding cast of characters make me interested in seeing where the story goes next.
The Art: Walta does a wonderful job of creating and sustaining the atmosphere of the story. The issue takes a more detective noir approach and the art emphasizes the emotion of the scenes while heightening the drama.