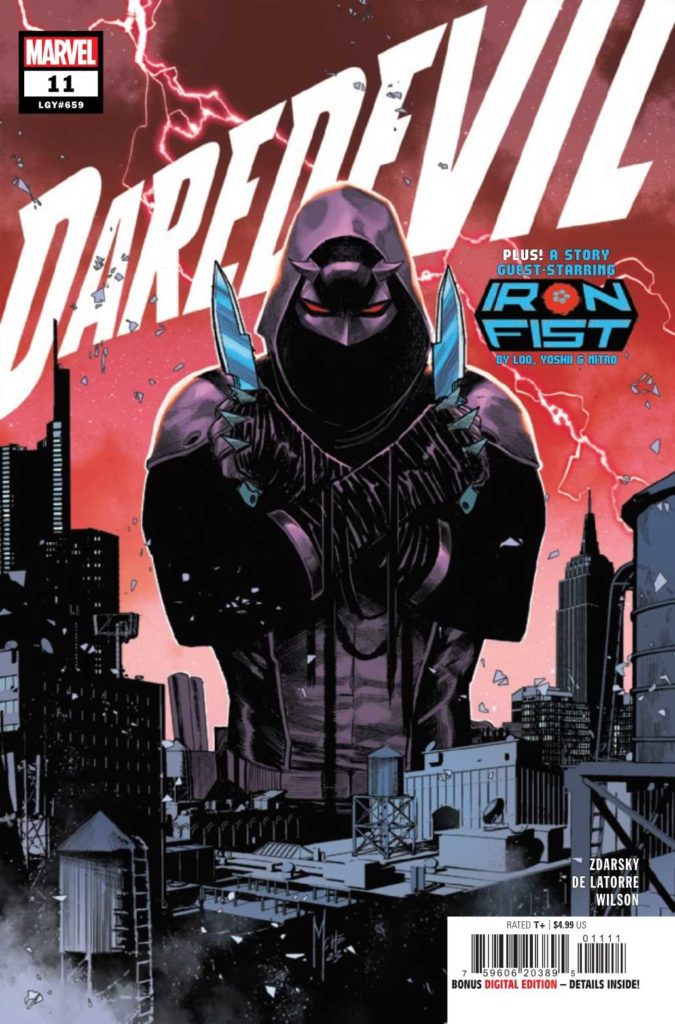 Daredevil #11
Marvel Comics
Written by Chip Zdarsky
Art by Rafael De Latorre
Colors by Matthew Wilson
Letters by Clayton Cowles
The Rundown: Matt Murdock confronts the end of his journey and decides to take his next step.
Cole North has decided to end his career with the NYPD because of the corruption within the system and returns home to confront Daredevil who has been hiding out in his apartment. After their confrontation, Matt returns to Hell's Kitchen to confront his past mistakes as well as his future.
When the Stromwyns find themselves holding all the cards in the game, their morning is interrupted by Daredevil who makes them an offer. An offer that will lead to an intense encounter where Daredevil shows how dark he is willing to go.
The Story: Zdarsky crafts an intense and harrowing story for Matt in this issue and I love how dark it gets. There are some great moments with Matt and Cole and a long needed conversation the character has with himself about his own way forward. Matt's dark turn is incredibly engaging and I was left stunned by his confrontation with the Stromwyns. I didn't expect what happened and was pleasantly surprised and satisfied by what occurred. It is definitely something you have to see to believe.
The Art: De Latorre delivers some beautiful, dark and haunting imagery throughout the issue. The visuals drew me in both in the character moments and in Matt's journey through Hell's Kitchen.