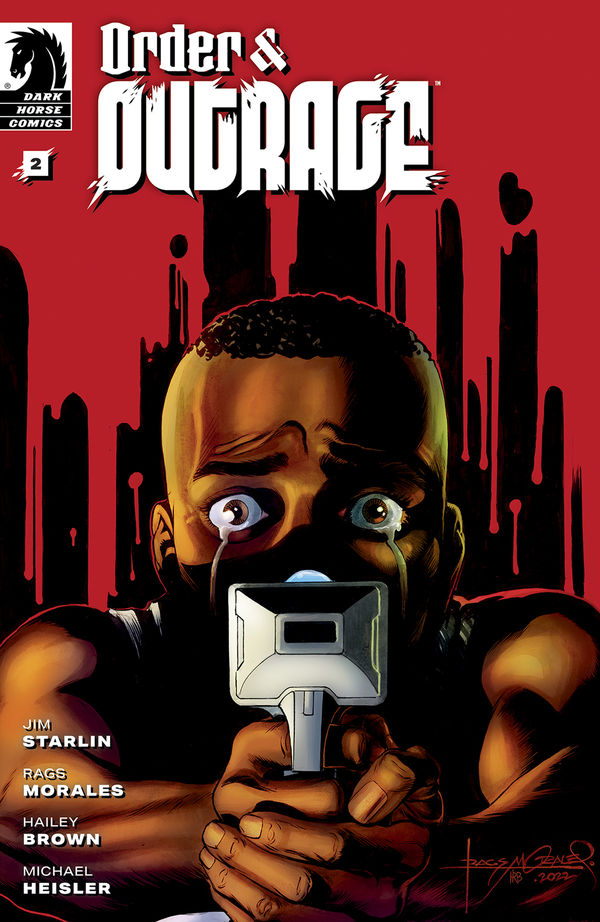 Order & Outrage #2
Dark Horse Comics
Written by Jim Starlin
Art by Rags Morales
Colors by Hailey R. Brown
Letters by Michael Heisler
The Rundown: Alexis and her new friend find a way to change her life, but it will come with a cost.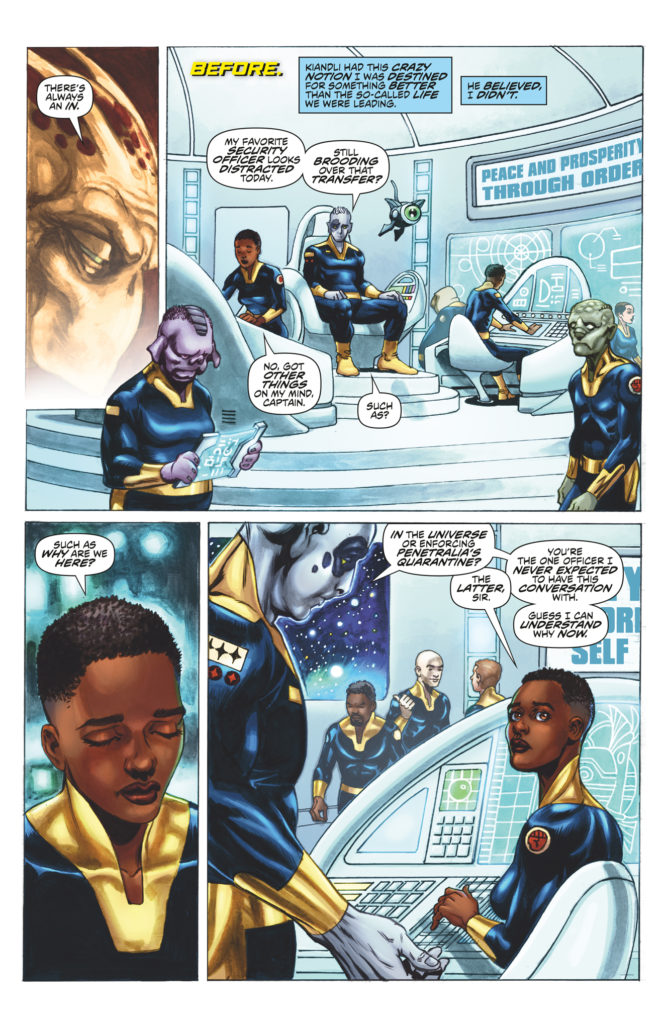 Alexis finds herself being rescued by Kiandli and raised to avoid the forces of the Order. As she gets older, his plans for her change and he looks for ways to have her join the Order and have a better life. A plan that will involve the identity of a dead woman and the promise of never returning to her home.
In the present, Alexis has taken on the identity of Megan and discovers that someone close to her is working against the Order. As her boyfriend decides to kill her, Megan is forced to put her plan in motion. A violent plan that will destroy everything she's come to know for a new purpose.
The Story: Starlin crafts an engaging and compelling story in this issue. There is not only great intrigue throughout, but a compelling story for the character as well that lays out the stakes for her as well as the sacrifices she has to make to succeed. There is great tension and action throughout the story and I love the parallels narratives being spun with Alexis in her past and the events that led her to becoming someone else. I am intrigued by the world of this story and look forward to seeing what happens next.
The Art: Morales delivers some exciting and beautifully detailed visuals throughout the issue. The art is vibrant and beautifully styled.