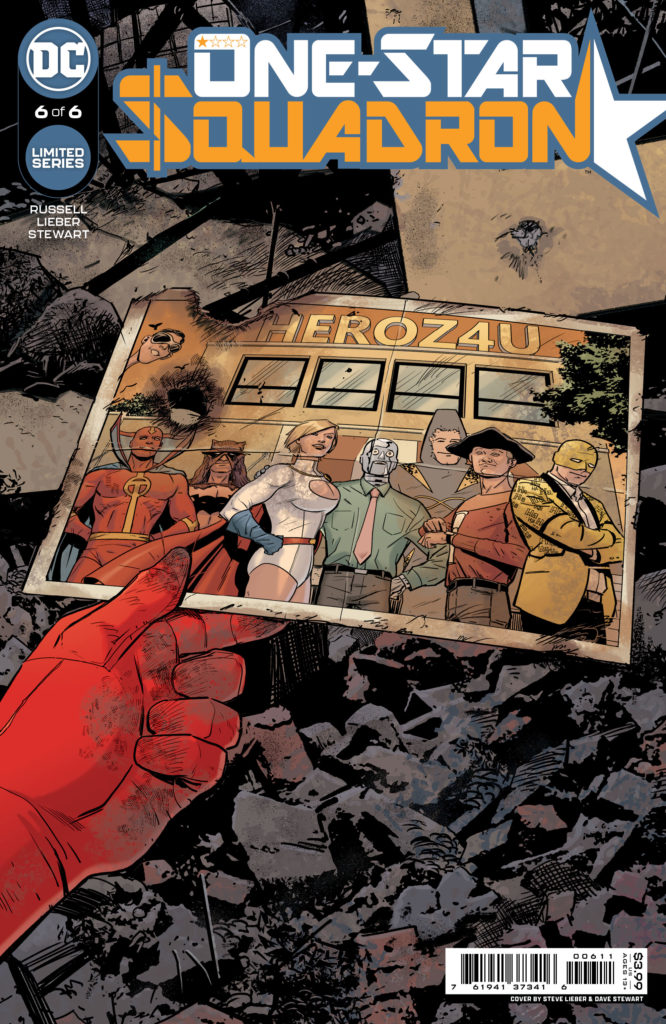 One-Star Squadron #6
DC Comics
Written by Mark Russell
Art by Steve Lieber
Colors by Dave Stewart
Letters by Dave Sharpe
The Rundown: Red Tornado gets some tragic news and begins an investigation.
It's been over a year since the events at Heroz4U and Red Tornado is trying to determine what it means to be a hero. He's also filled with doubt after the death of Gangbuster and the supposed death of Minute Man.
After discovering that Minute Man might still be alive, he seeks out his former employees and discovers what they have been doing since the business shut down as well as what some of them have learned about being a hero after the incident. After receiving a letter in the mail, Tornado learns the truth as well as discovering that being a hero is more than saving the world.
The Story: Russell brings this story to a bittersweet and often poignant conclusion. Red Tornado's existential crisis serves as a great allegory for what it means to be a hero and the other characters in the story do an excellent job of challenging him as well as revealing the conclusion of their own stories. The Minute Man plot comes to a great conclusion and there is some great drama in the resolution of the Gangbuster story as well. A great conclusion to a story filled with comedy and tragedy.
The Art: Lieber does excellent work with the art in the issue. The characters shine visually as the story concentrates on their emotional states and the look of the art is perfect for the tone of the story itself.