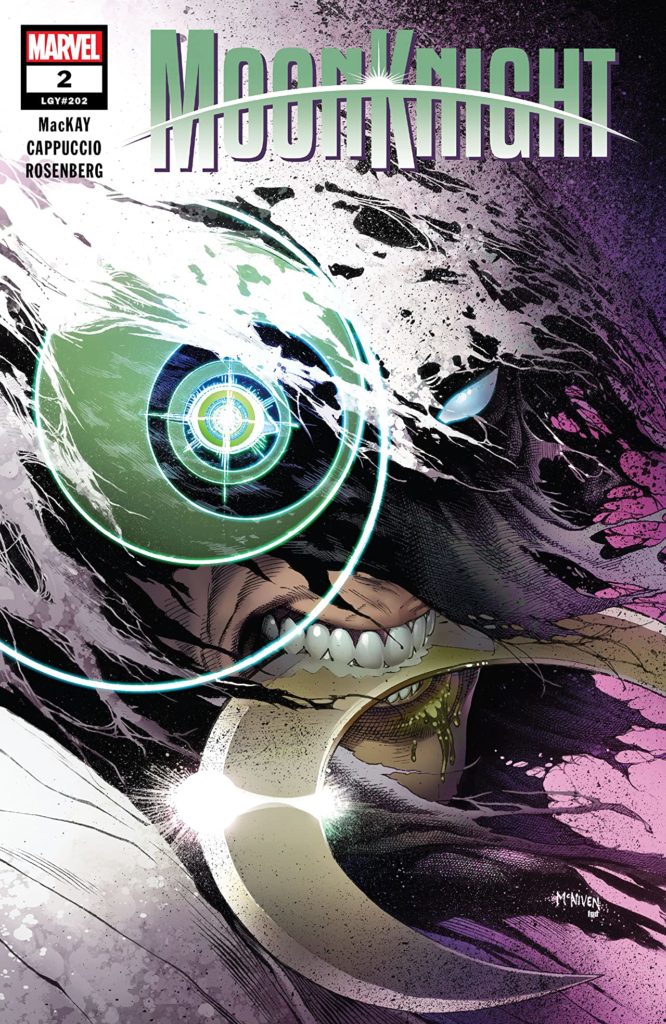 Moon Knight #2
Marvel Comics
Written by Jed MacKay
Art by Alessandro Capuccio
Colors by Rachelle Rosenberg
Letters by Cory Petit
The Rundown: Moon Knight's territory comes under attack from an unlikely enemy.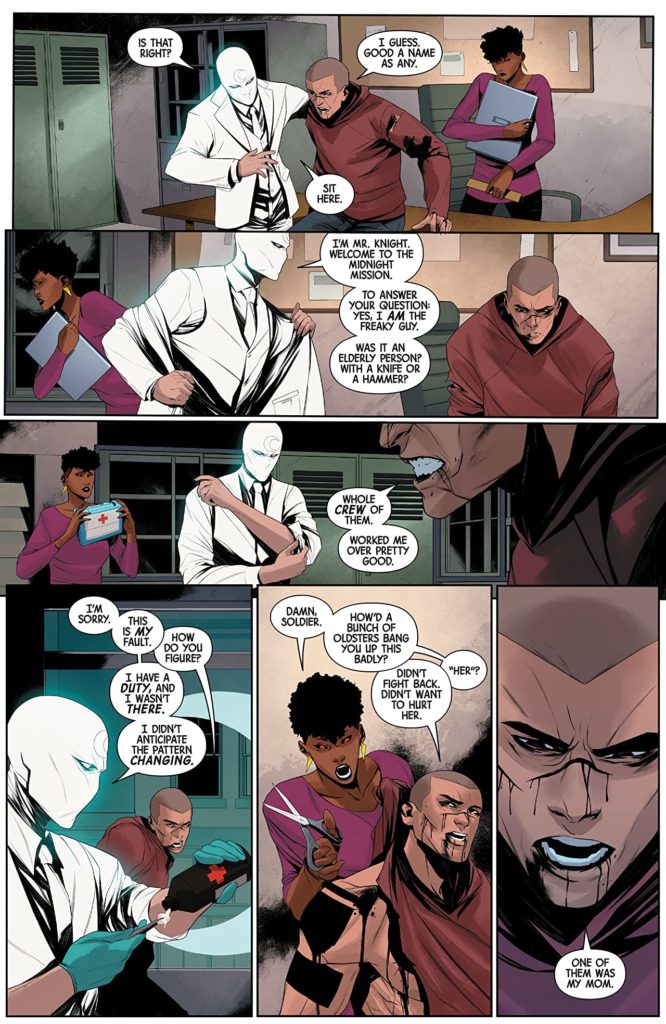 Multiple attacks late at night are putting the people Moon Knight protects at risk. What makes things worse is that the enemy seems to be a band of blood thirsty elderly people. When their latest victim wanders into the midnight mission, Marc discovers that one of the man's attackers was his own mother.
When Moon Knight and the man known only as Soldier return to his apartment to retrieve something to help them fight, Marc discovers the man behind the attacks. A man with a unique power that Moon Knight will put to the test. A man who is also working for someone else.
The Story: MacKay crafts a brilliantly paced and entertaining story in this issue. The story gets to the action and adventure relatively quickly and still finds the ability to develop the characters and their relationships. Marc's interactions with Reese are great and their dynamic continues to be compelling given what they both struggle with. The story itself does a great job of moving from moment to moment and coming together with an interesting and unexpected villain. I also love the direction Moon Knight takes in dealing with the threat and its aftermath.
The Art: Capuccio delivers some impressive imagery throughout the issue. Not only is the art dynamic and filled with the gritty style the story needs, but the sequence in Marc's mind is brilliantly done.