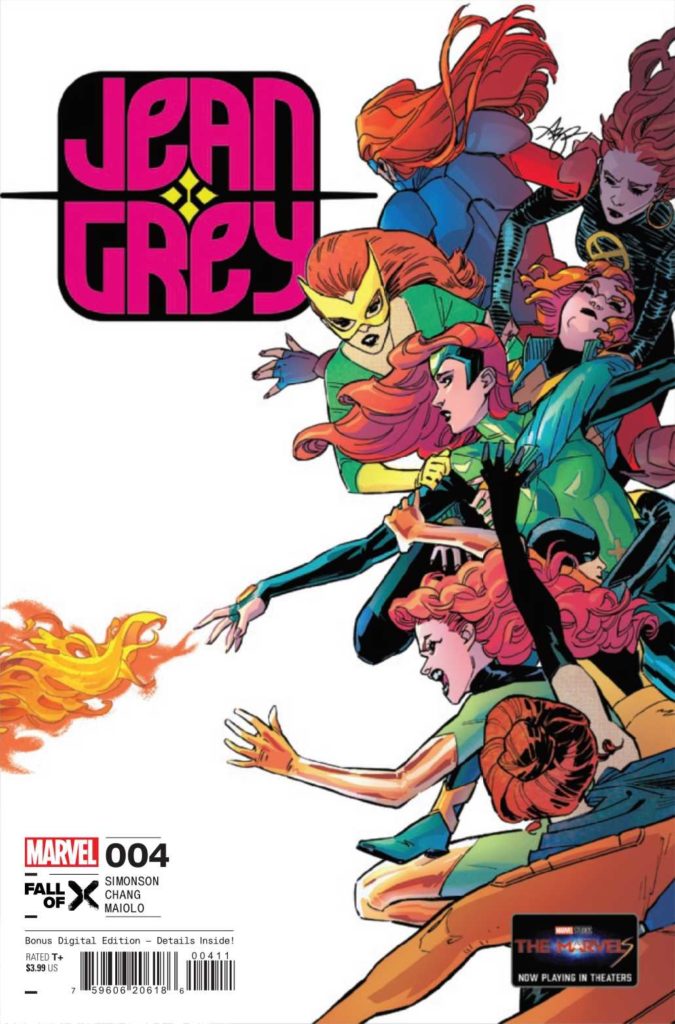 Jean Grey #4
Marvel Comics
Written by Louise Simonson
Art by Bernard Chang
Colors by Marcelo Maiolo
Letters by Ariana Maher
The Rundown: Jean faces the consequences of her choices and makes a discovery about her future.
Jean finds herself back in the White Hot Room not only facing down other versions of herself, but also the power of the Phoenix itself as she faces the consequences of trying to deny its power.
After coming to terms with her actions and their consequences, especially with people like Madelyne Pryor, Jean makes a final journey to another pivotal moment in her life. A moment that could mean a different future for herself and the Phoenix force.
The Story: Simonson crafts a thoughtful, introspective and highly entertaining story in this issue. Everything in the issue works perfectly with the character and the tone established in the beginning of this series. I really enjoyed this story and how it evolves Jean as a character. I look forward to seeing what's next for the character.
The Art: Chang delivers beautiful art on every page of this issue. The minimal backgrounds brilliantly emphasize the characters and emotions of moments.