Black Panther #6
Marvel Comics
Written by Eve L. Ewing
Art by Matt Horak and Mack Chater
Colors by Jesus Aburtov
Letters by Joe Sabino
The Rundown: An enemy from Wakanda's past has returned to face a new Black Panther.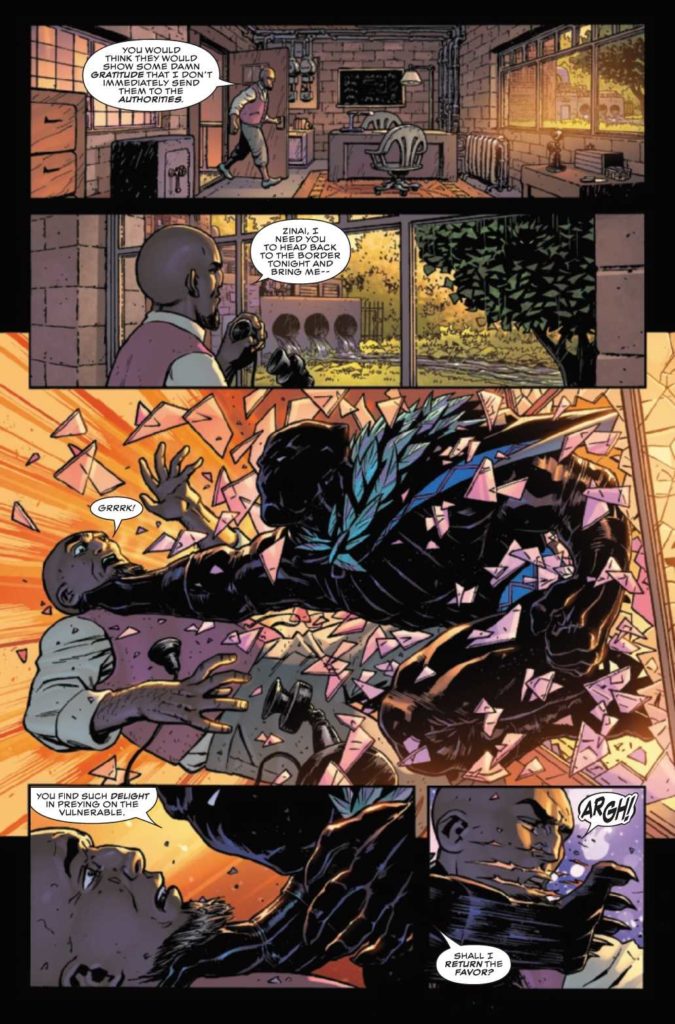 A century ago in Wakanda, the current Black Panther takes down a factory owner poisoning the water supply that runs into the country. His childhood friend and Captain of his elite fighters questions the mercy King M'Teli is giving to the workers of the factory and proceeds to kill the factory owner to preserve the purity of Wakanda.
When the Captain is passed over for recognition for his actions, he leaves the capital in search of dark knowledge that will help him continue his mission of purifying the country. When the Black Panther discovers his friend has become a demon, he fights to stop him, but his power re-emerges to plague T'Challa in the present.
The Story: Ewing crafts an entertaining story that delivers great action and thrills that I wish were a bigger element of the current arc. I really enjoyed seeing an earlier Black Panther at the height of his reign and the story had all the classic elements that make Black Panther a compelling character. It will be interesting to see if the present story can capture the same compelling narrative.
The Art: Horak and Chater deliver fantastic art throughout the issue. The visuals capture the thrills and action of the story beautifully.