Dark X-Men #4
Marvel Comics
Written by Steve Foxe
Art by Jonas Scharf
Colors by Frank Martin
Letters by Clayton Cowles
The Rundown: Orchis makes a move against the Limbo embassy and tries to recruit Chasm.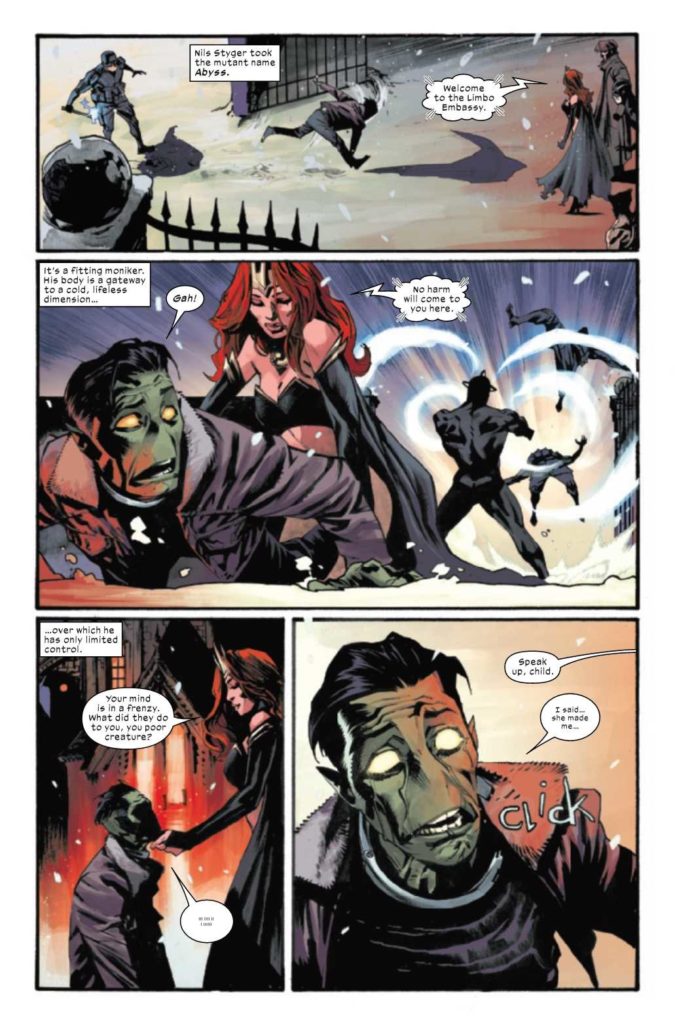 Gambit has a clandestine meeting with his wife Rogue to discuss his current team. When he returns, Madelyne rescues a mutant who transports the entire team to a dark dimension giving the Goblin Queen and her Orchis handlers the time they need to infiltrate the embassy and kill everyone they can find.
After a tense meeting with Chasm, the Orchis team continues their mission and Azazel makes a decision that could signal his willingness to be a part of the team.
The Story: Foxe continues to craft a dark and bloody story in this issue. The tone continues to be intriguing because of its darker elements and I found the story engaging in how its characters deal with their own dark impulses in the wake of their mission. There is some great action in the story as well and I really enjoyed the dark cliffhanger the story ends on and how it has enticed me to see what happens next.
The Art: Scharf delivers some beautifully detailed art in the issue. The visual style is a perfect companion to the dark tone of the story.