Hunt for the Skinwalker #1
BOOM! Studios
Written by Zac Thompson
Art by Valeria Burzo
Colors by Jason Wordie
Letters by Joe Sabino
The Rundown: Strange entities plague a small family on a remote ranch.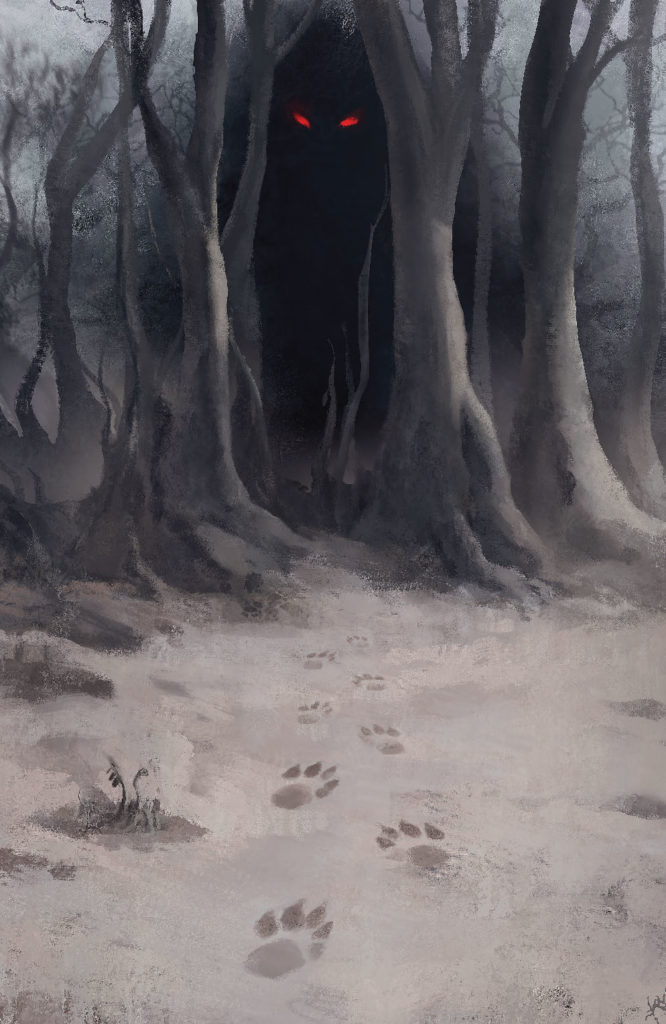 The Gorman family owns a small cattle ranch in Utah in 1996. A series of strange events begin to plague the family including broken fences, a giant wolf like creature that attacks their herd and more. At the same time, there are strange attacks happening in the area as well. Attacks that are in line with the legend of the Native American skinwalker legend.
Things get stranger when not only does the giant wolf reappear and disappear just as quickly, but another event happens. A vehicle that cannot be identified begins to hover around the ranch at night shining strange lights at the family and leaving just as quickly.
The Story: An interesting and engaging first issue. The story feels like being part of an investigation that takes a lot of strange and unusual paths. I like that the story isn't predictable and does a great job of weaving different supernatural elements within it. There is a great sense of tension and suspense throughout the issue and I look forward to seeing what happens next.
The Art: Burzo delivers some great art in the issue. The visuals are great and deliver on the suspense of the story brilliantly.