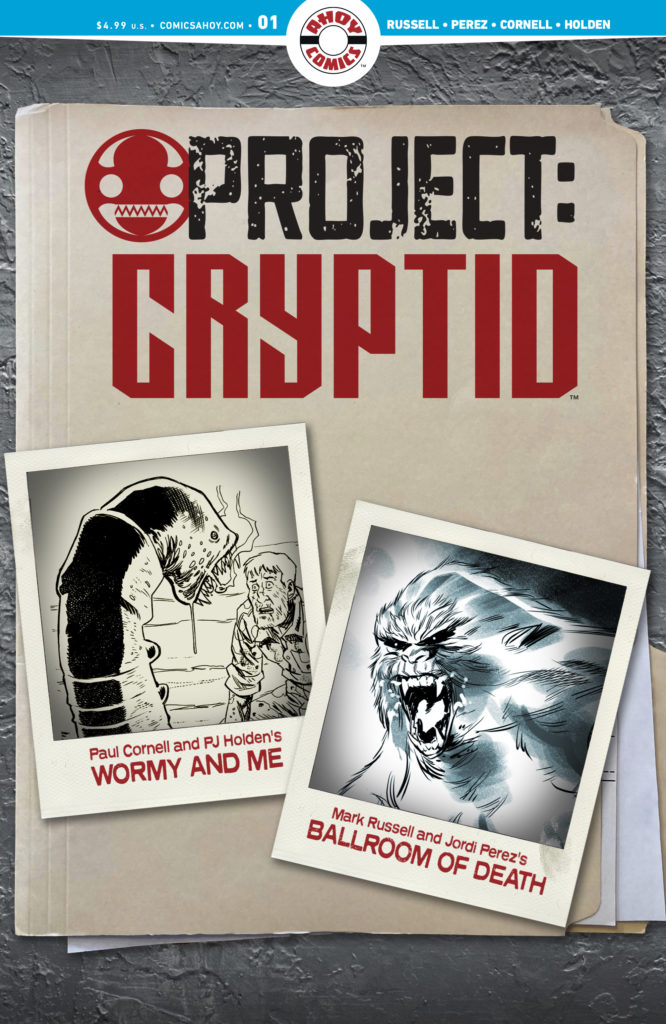 Project Cryptid #1
Ahoy Comics
Written by Mark Russell and Paul Cornell
Art by Jordi Perez and PJ Holden
Colors by Madeline Seeley and Mike Spicer
Letters by Rob Steen
The Rundown: Two stories explore what lurks in the shadows.
Ballroom of Death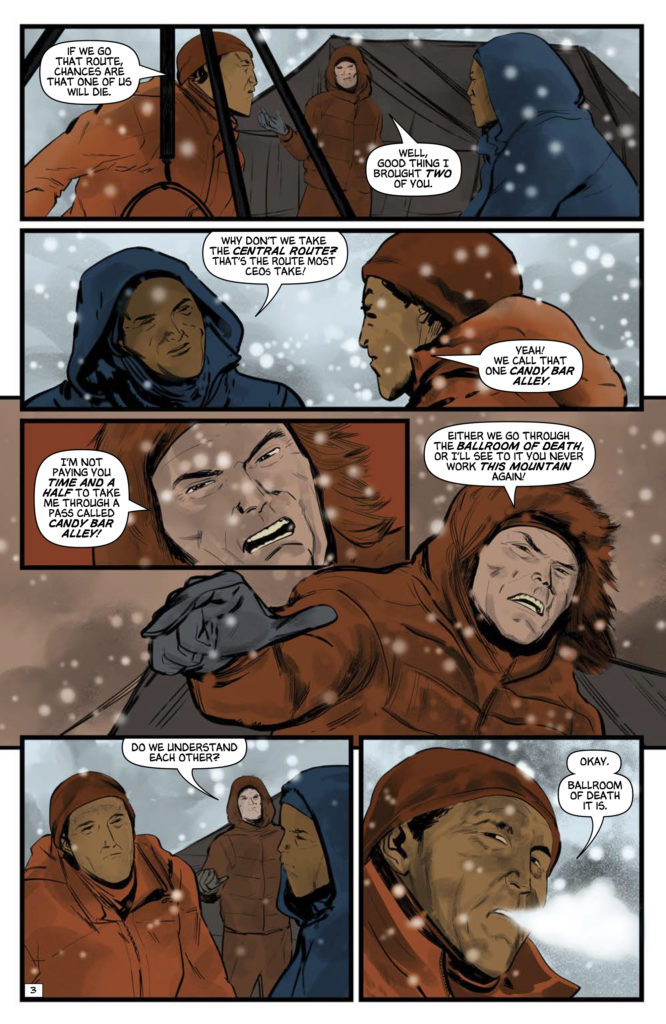 A rich thrill seeker decides to take the most dangerous pass through the Himalayas. As he chronicles his journey and his assistants do all the heavy lifting, including him, he tells them that they have to take a path that will bring him face to face with a creature of legend.
A fun and entertaining short story that delivers on thrills, chills and a darkly twisted narrative that I enjoyed a lot.
Wormy and Me
A former Navy Seal almost dies at the hands of insurgents until he is rescued by a local myth in the form of the Mongolian Death Worm. So the next logical step is to become a cop, have the worm as his partner and join an elite team of officers and their dangerous mythical partners.
A funny short story with some great art and an awesome twist ending I didn't expect.