Apple fans eagerly await any news from the company that has launched such innovative tech gadgets as the Ipod and Mac. This year, Apple's Worldwide Developers Conference featured some new updates to existing technology, upgrades to both the mobile and desktop OS and a new device that is poised to rival both Amazon's Echo and Google Home. Here are a few of the highlights that interested me from WWDC 2017.
tvOS
It will also allow for live channel lineups with DirecTV NOW through Apple TV and mobile devices. The biggest announcement is the inclusion of Amazon Prime Video coming to the Apple TV with additional updates later this year.
macOS High Sierra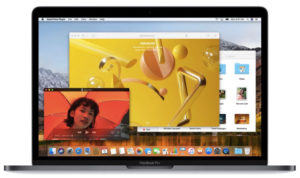 It looks like Apple is going to really push for more gaming functionality with the next update to macOS. Included will be an updated graphics engine that supports VR and support for both the Unity and Unreal game engines.
iMac Pro
If I were one to have a spare $5k lying around, I might go ahead and get one of these bad boys. A 27 inch Retina 5K display with up to 18 cores means that this high performance machine is primed for users who do some serious graphics work. This is one of the things I was most excited about from the announcement.
HomePod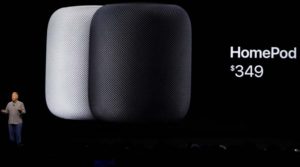 Taking on Amazon Echo and Sonos full on is an ambitious goal. Can Apple meet the challenge with their new HomePod device? The device is designed to sense the shape of the room and adjust the audio accordingly. It's designed to connect to your Apple Music account and the over 40 million songs available. It will also learn your musical tastes and adjust the music accordingly. It will also respond to all Siri commands and more as well as control your smart home accessories.
So those are some of the things that Apple fans and users can look forward to coming in the next few months. Let me know what you think in the comments below.
@superpoweredfan on Twitter