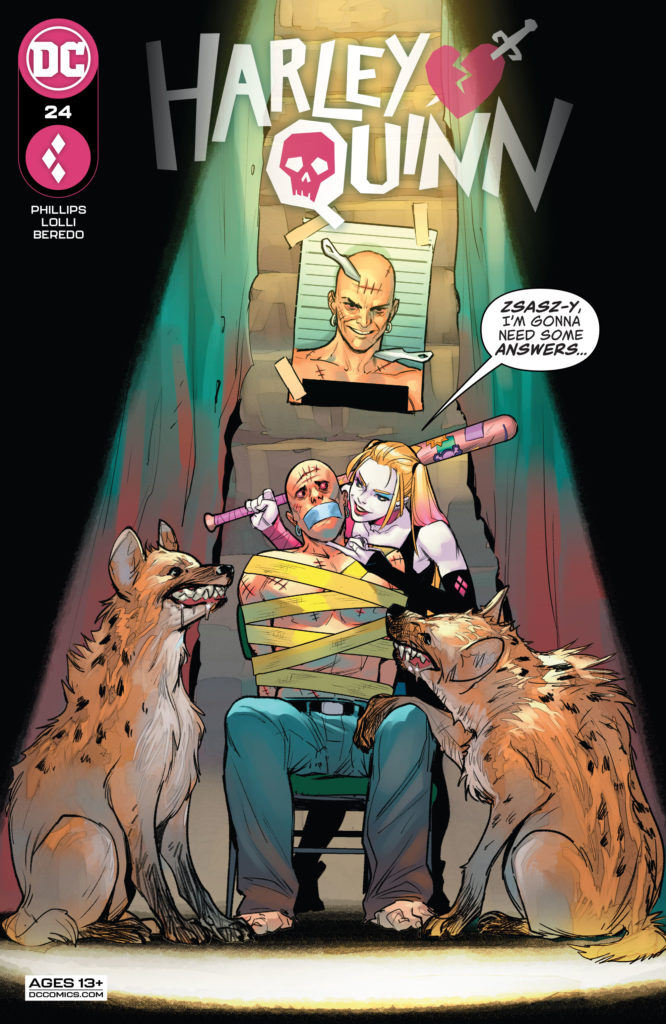 Harley Quinn #24
DC Comics
Written by Stephanie Phillips
Art by Matteo Lolli
Colors by Rain Beredo
Letters by Andworld Design

The Rundown: Harley and Zsasz team up for an investigation.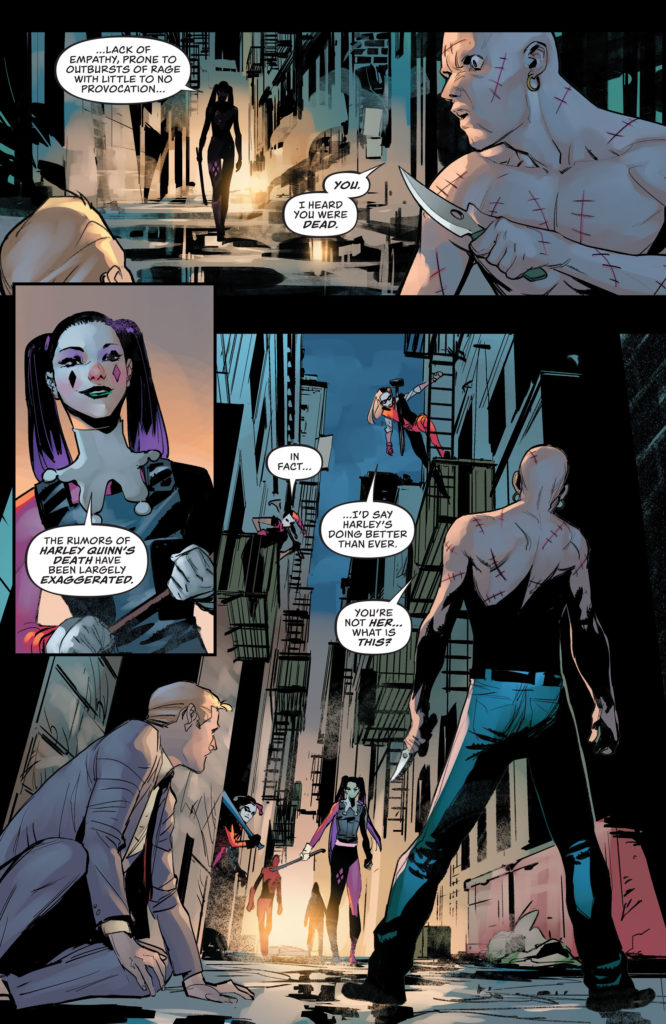 The story begins in Gotham when an innocent victim is being hunted. Later, Zsasz is intercepted by a deadly group of women who subsequently deliver him to Harley. Then, he is interrogated by Harley and reveals surprising information. Later, as the two search for clues to a murderer, they discover the shocking identity of a deadly enemy.

The Story: Phillips once again combines humor and action in this captivating narrative. Harley's full duality is presented as her mood shifts between jovial and vicious. Although she is charming and funny, this episode never lets the reader forgets that she is both powerful and deadly. This makes the surprising ending even more appealing. I am excited to find out Harley's current situation will resolve itself.

The Art: The illustration in this issue has a modern, realistic comic book styling. Although the color work is bold, has a dark tone that perfectly matches the mood of the story. I found the visuals thrilling and intense.