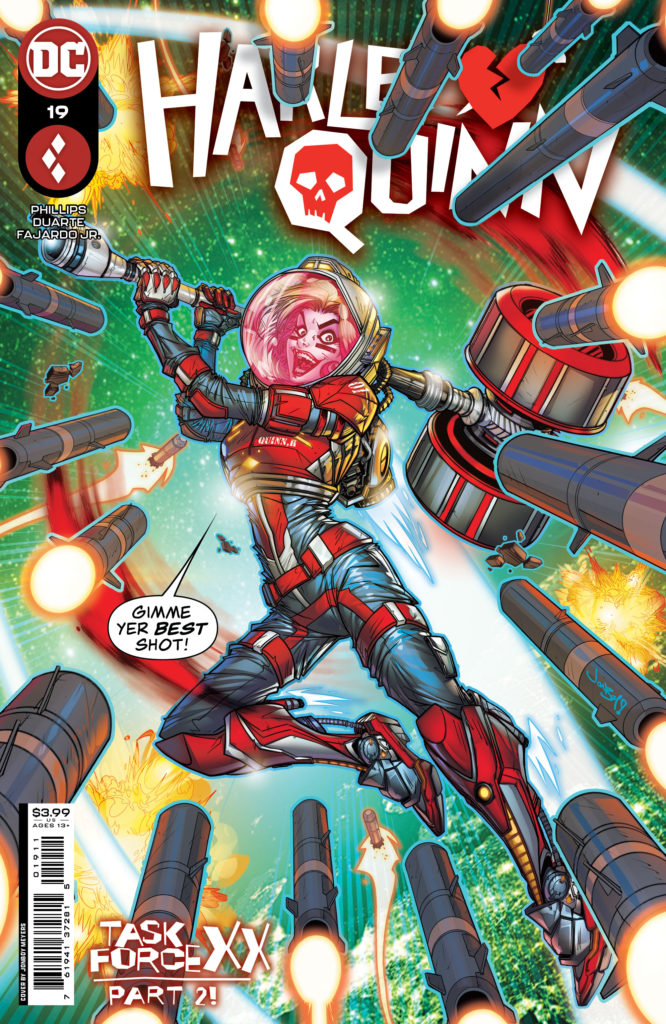 Harley Quinn #19
DC Comics
Written by Stephanie Phillips
Art by Georges Duarte
Colors by Romulo Fajardo, Jr.
Letters by AndWorld Design

The Rundown: Harley and Task Force XX find themselves in imminent danger. Luke Fox is confronted by his father.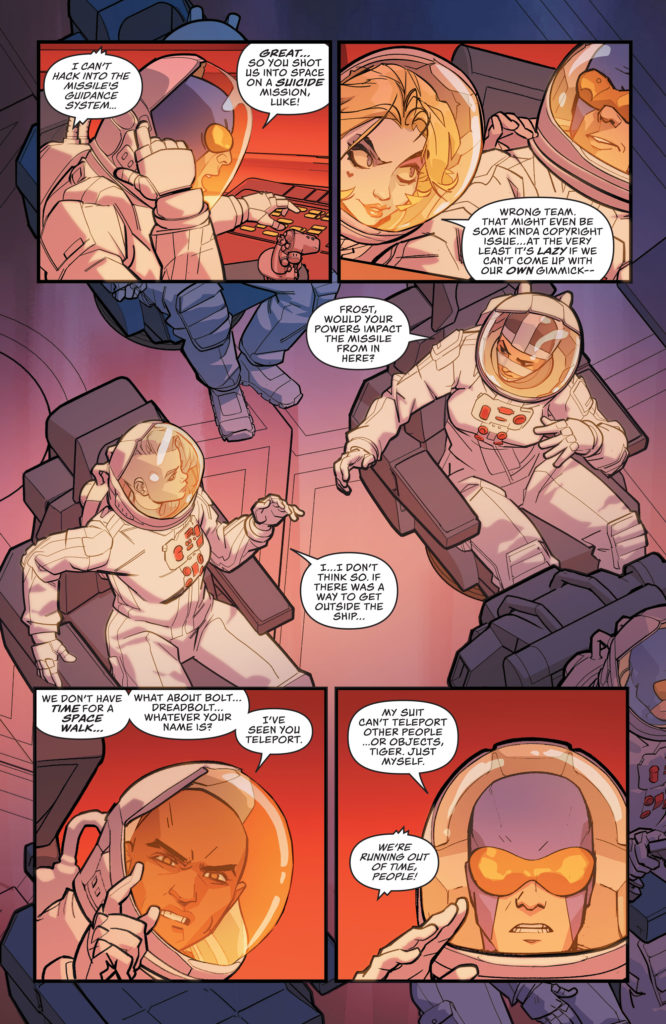 Shortly after leaving earth, Task Force XX is attacked by a surprising foe. The group is then forced to make an escape attempt that results in tragedy. Afterwards, the group bickers as they discuss the best way to continue their mission. Soon Task Force XX arrives on the moon and discovers something horrific. Meanwhile, Luke must deal with the results of his miscalculations and is later forced by Lucious to reconsider his motivations.

The Story: There are a lot of interesting relationship dynamics taking place in this episode. Task Force XX has a level of humanity and purpose that makes their losses feel heartbreaking. Harley's narrative reflects that. Even as the odd woman out (and most jaded), her thought process not only adds a level of humor to their activities, it also shows how hard she tries to cope with danger and sorrow in a positive and hopeful manner.

The same is true for Luke Fox. I am really excited that Phillips chose to bring in his familial connections. His single focus stems from a need to prove himself and honor the legacy of Batman in his own way. I find this interesting as this desire could either make Luke a better man and leader, or it could lead him into true villainy.

I must say, this is one of my favorite episodes of those series, and I can't wait to find out what happens next.

The Art: The illustration is crafted in a modern styling and uses bold dark coloring to visualize the tone of the story. The artwork is detailed and emphasizes character express and form. Overall, I found the artwork well done and pleasing.