DC Films is in full gear with James Gunn and Peter Safran at the helm and while their new slate has already been announced for both television and film, I expect there to be several phases to come from DC Comics and Warner Brothers.
With my optimism towards DC Films riding high, I expect to see more characters from their pantheon to show up on the big and small screen and one that I really want to see come to life in live action is Plastic Man.
Created by Jack Cole and making his first appearance in 1941, Patrick "Eel" O'Brian was a petty thief who was good at safe cracking. After trying to break into a safe at a chemical plant, he and his partners are discovered and try to escape. Eel is injured and falls into a vat of experimental chemicals (all those open vats of chemicals seem to be a big problem in comic books) and his partners leave him for dead. After waking up and discovering his powers, Eel leaves his criminal past behind and becomes the detective/superhero known as Plastic Man because of his ability to mold his body into any shape at will.
Anyone taking on the role of Plastic Man on the big screen will have to not only embody the physicality of the character (with a healthy amount of CGI throw in), but will also have to have the comedy chops to make the character both entertaining and endearing. So here are some of my choices for Plastic Man.
Max Greenfield
Plastic Man is a character that is both charming and effortlessly quick with a one-liner. Aside from the physicality needed to play the character, the actor playing him should have charm, wit and the ability to make the audience laugh. The New Girl and The Neighborhood star Max Greenfield definitely has the ability to pull that off. His portrayal of Schmidt in The New Girl is the perfect example of a frantic, frenetic personality that is equal parts charming and a little douchey.
Jay Pharoah
Pharoah is a veteran of Saturday Night Live and has established himself as a great stand up comedian and impressionist. Those are definitely the kind of comedic skills necessary to play a character like Plastic Man who besides turning into any object he wants to can also alter himself physically to impersonate someone else. A skill necessary for detective work and taking on threats bigger than himself.
Pete Davidson
I admit I was hesitant to put Pete Davidson on this list mostly because he seems to be everywhere and I'm increasingly finding it harder to separate his roles from his persona, but I cannot deny that the man can be really funny at times. Besides his wit, what really made me consider him for the role of Plastic Man is that he looks like he could be a guy who grew up on the streets and ran with criminals before looking for a way to redeem himself. I also think he could bring an interesting edge to the character. I know he's already been in a James Gunn DC Film with Blackguard in The Suicide Squad, but there's nothing saying that he can't get another crack at the comic book genre.
John Mulaney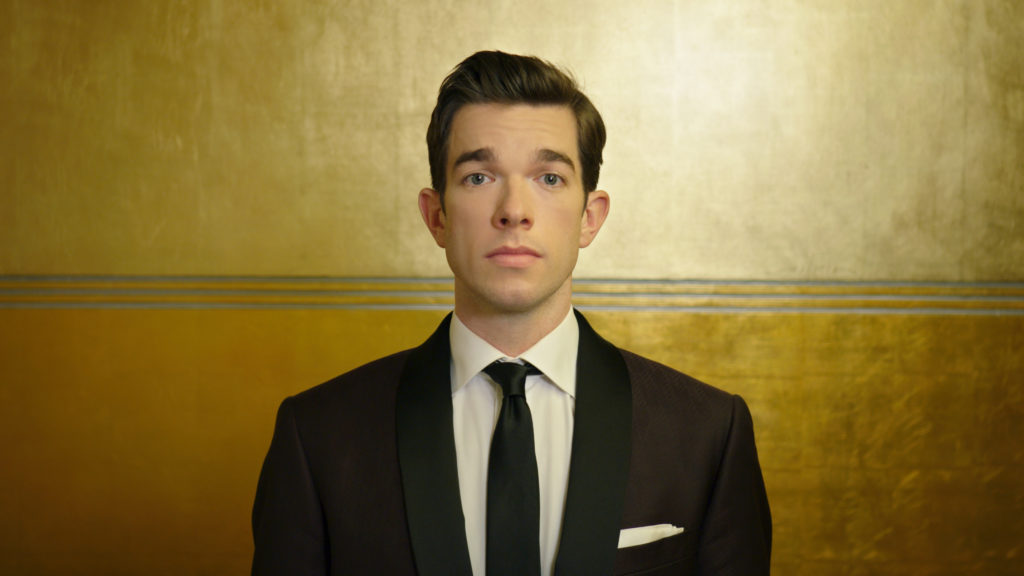 Mulaney is effortlessly funny both as a writer and comedian and could definitely pull off the personality of Plastic Man. His voice acting work as Spider-Ham in Spider-Man: Into the Spider-Verse is a perfect example of that. While he doesn't have the physicality of the character and it would be tough to see him as a former criminal, I think he could pull off the personality and comedy of Plastic Man really well.
Eric Andre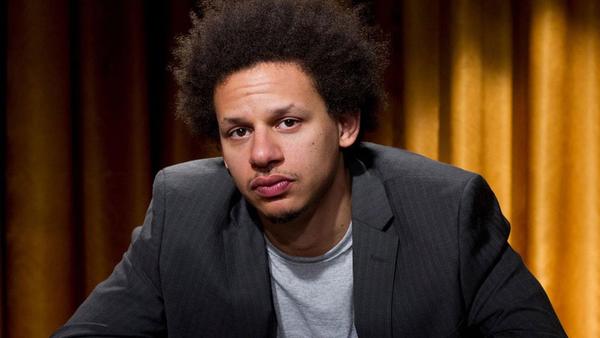 The comedian, actor and host of the Eric Andre show has shown time and time again that he has incredible range both physically and emotionally. I think he would be a bold choice and an interesting one for the role of Plastic Man. His roles in series like The Righteous Gemstones and one of my favorite episodes of Guillermo del Toro's Cabinet of Curiosities showed me that he is more than just a physical comedian. He definitely has the potential for a lot more.
So those are my fancast choices for who could play Plastic Man on the big screen. Who are yours and why? Let me know in the comments.