Mark and Jay Duplass (Togetherness) are continuing their relationship with HBO with a new series titled Room 104.
The new anthology series takes place in a single room of a hotel. Each episode will feature a new cast and new story in the same setting. The 12 episode series will boast an impressive cast including Hugo Armstrong (Fear the Walking Dead), Keir Gilchrist (It Follows), Orlando Jones (American Gods), Tony Todd (The Flash), James Van Der Beek (Dawson's Creek) and Mae Whitman (Parenthood).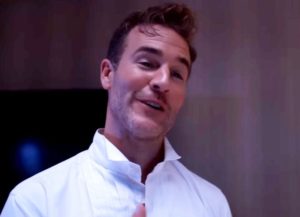 There will also be an impressive team behind the camera in the director's chair including Anna Boden and Ryan Fleck (Captain Marvel), Dayna Hanson (Improvement Club), Sara Adina Smith (The Midnight Swim) and So Yong Kim (American Crime).
Room 104 premieres July 28 at 11:30pm on HBO.
@superpoweredfan on Twitter