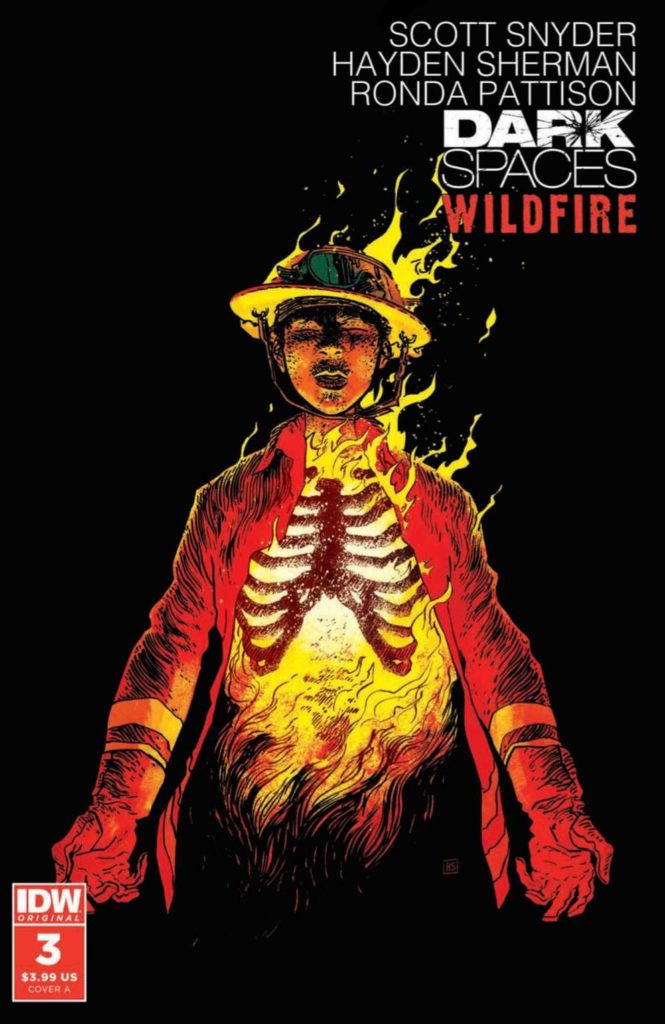 Dark Spaces: Wildfire #3
IDW Publishing
Written by Scott Snyder
Art by Hayden Sherman
Colors by Ronda Pattison
Letters by Andworld Design
The Rundown: The ladies discover quickly just how dangerous their plan is when an unexpected complication emerges.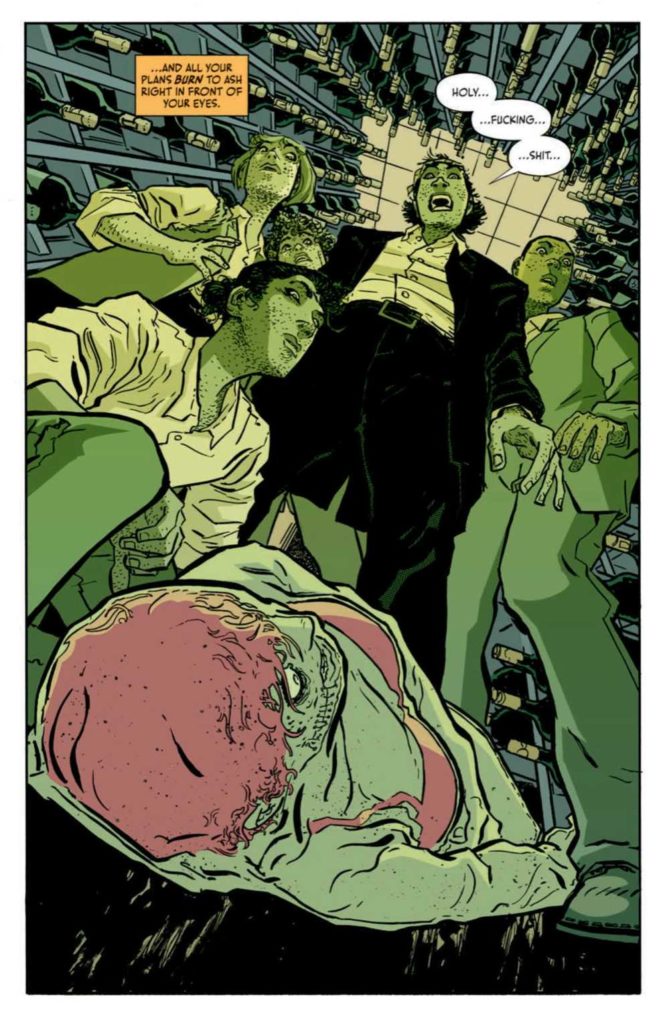 Ma and the rest of the crew find themselves looking over the dead body of a woman who did not die peacefully. With some of the crew beginning to panic and second guess their plan, it falls to Ma to refocus the group. When she makes an unexpected call, the group goes back to business.
A fire in the house grabs their attention and the crew works together to put it out, but Ma notices that something is wrong with both the fire and the area. A revelation that almost comes too late when she is shot and the others discover they are not the only ones interested in the house and its contents.
The Story: Snyder beautifully raises both the tension and the stakes in this issue. The story has a great build up to a series of surprising events that kept me riveted. I continue to love the narration throughout the story and how it connects with events and I really enjoyed Ma's character turn and how it felt reasonable and relatable. The story builds to an exciting cliffhanger and I cannot wait to see what happens next.
The Art: Sherman delivers some beautifully stylish and dynamic art throughout the issue. The art takes some beautiful and dramatic turns that perfectly complement the turns in the story.