Dark Crisis World Without A Justice League Green Lantern #1
DC Comics
Written by Phillip Kennedy Johnson
Art by Fernando Blanco
Colors by Jordie Bellaire
Letters by Troy Peteri
The Rundown: John Stewart protects the Earth from an alien invasion.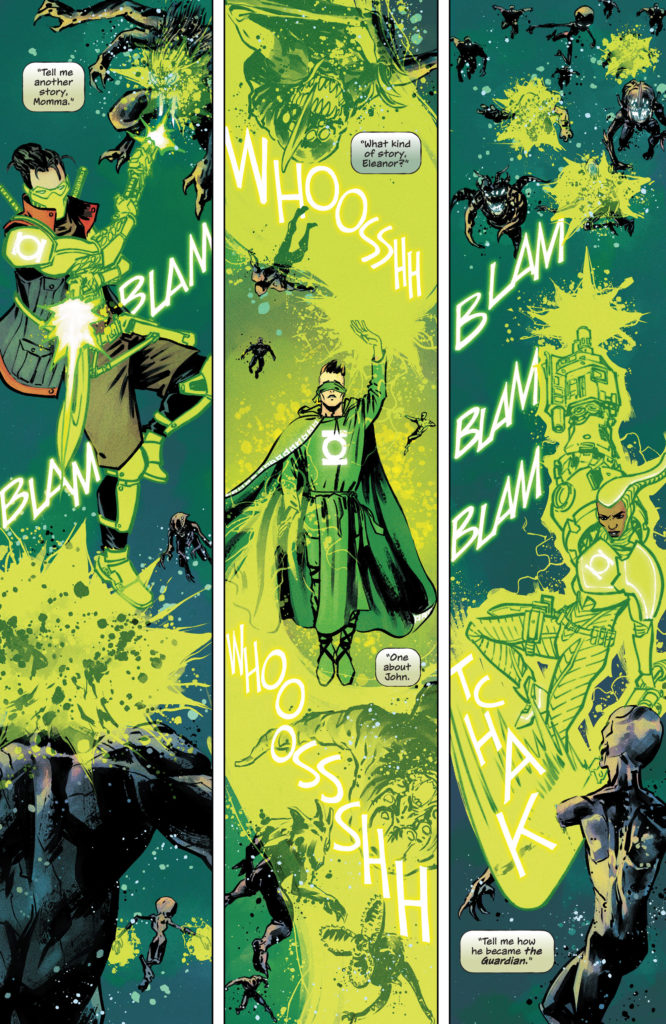 A dark threat that has conquered countless galaxies is making its way to Earth in search of something powerful. The only ones to stand in its way are the Guardians. As they get overwhelmed, the call goes out to the most powerful Guardian in the universe, John Stewart.
As John works on the farm with his mother and sister, something happens that draws him back into the fight. Something that will force him to end the threat in order to protect something precious to him.
The Story: I continue to be ambivalent about the Dark Crisis series as a whole, but this individual adventure is interesting in its depiction of John Stewart and how interesting and engaging he is as a character. The story does a great job of showcasing what makes John Stewart unique as a Green Lantern and how his individual story can be compelling without the addition of other characters.
The Art: Blanco delivers some beautifully detailed and thrilling art with a classic style and emphasis on character. There's some great action in the issue as well as great emotion brought out in the visuals.