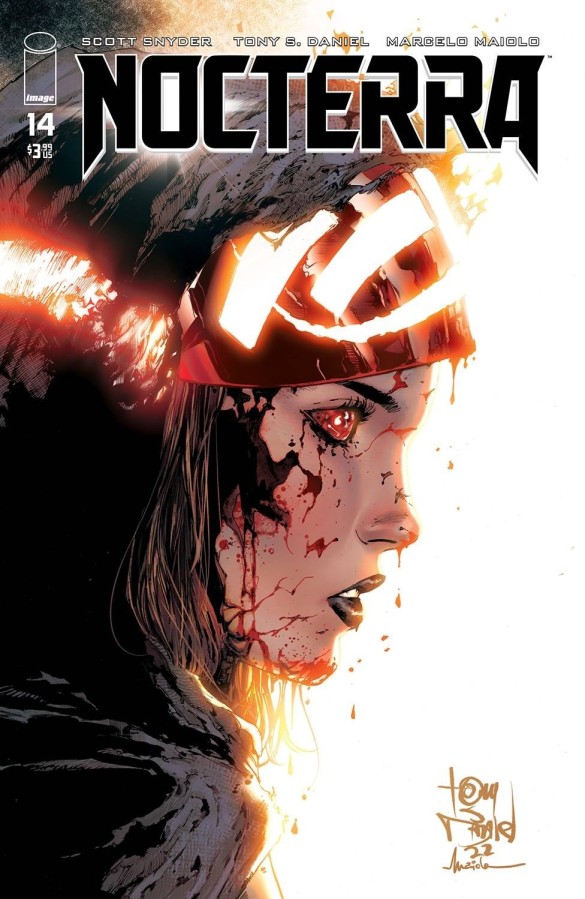 Nocterra #14
Image Comics
Written by Scott Snyder
Art by Tony S. Daniel
Colors by Marcelo Maiolo
Letters by AndWorld Design
The Rundown: Emory thinks back to a personal revelation as the team confronts the creators of Eos.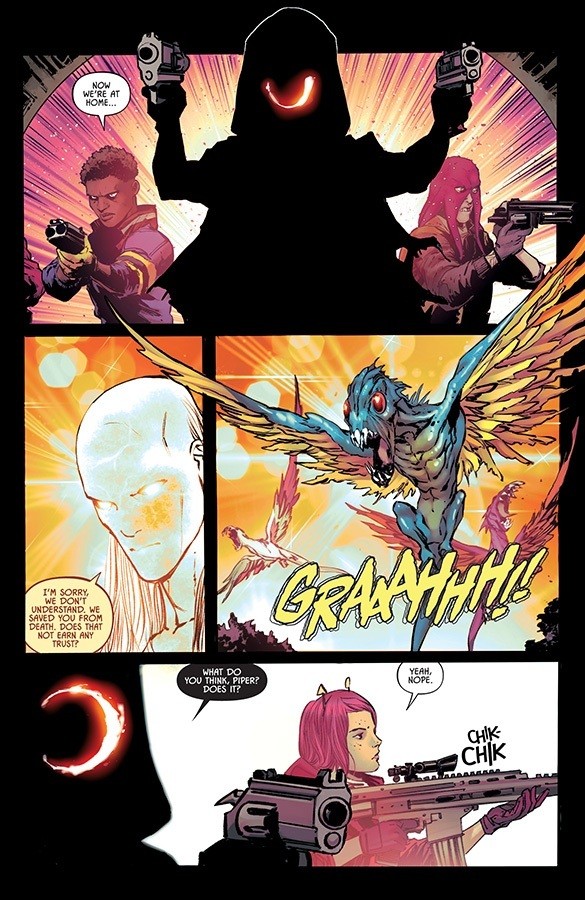 Emory thinks back on the time he finally found his birth mother and learns the truth behind his past. As he commits to help her moving forward, Emory finds himself dealing with a new kind of loss. One that will harden him in the future.
In the present, Emory and the rest of the group confront the denizens of Eos about their hoarding of the light and discover that their mission has a purpose. One that will bring back a familiar face. As the group enters the equation to bring back the light, something unexpected happens as well as the return of a dark passenger.
The Story: An exciting, thought-provoking and often bittersweet story from Snyder. The parallels work brilliantly and do a wonderful job of fleshing out Emory as a character while also showing his evolution as a leader. Filled with great moments and an underlying darkness that creeps in throughout the story, Snyder draws in the reader with every unfolding moment and holds them to its dark and terrifying cliffhanger.
The Art: Tony S. Daniel delivers beautifully detailed and visually engaging art on every page. Every panel has something new and exciting to see and evokes emotion from the reader.