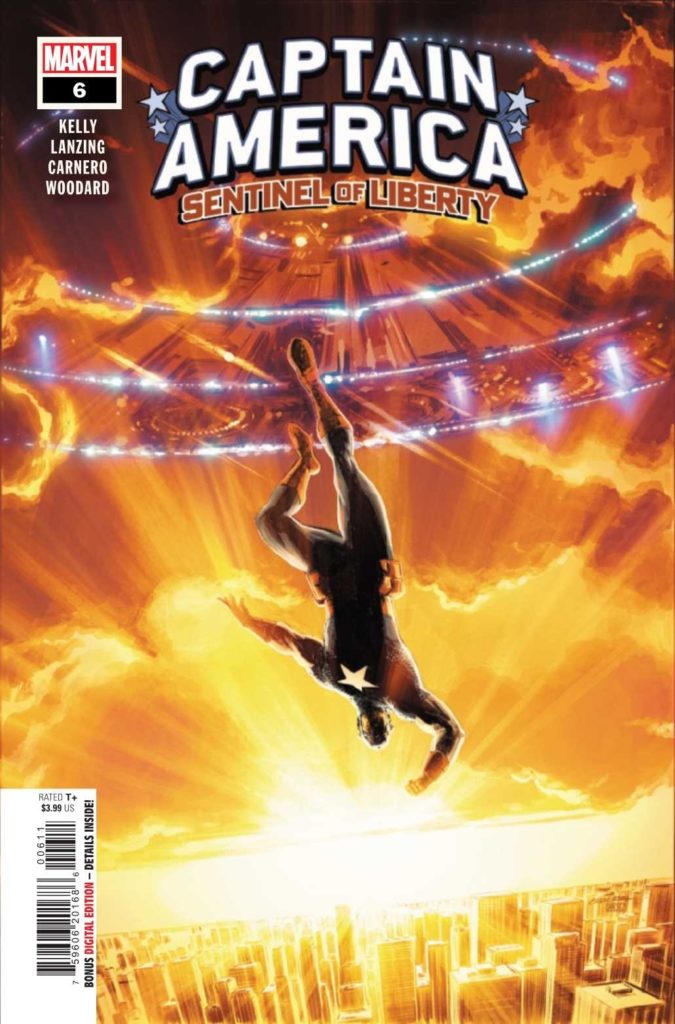 Captain America: Sentinel of Liberty #6
Marvel Comics
Written by Jackson Lanzing and Collin Kelly
Art by Carmen Carnero
Colors by Nolan Woodard
Letters by Joe Caramagna
The Rundown: Bucky and Cap face off with their friendship on the line.
Bucky has killed the Revolution and put a bullet in Steve's shoulder. The two friends face off and Bucky is determined to get Steve out and take over the mantle for the Outer Circle. A move that will allow him to destroy them from the inside.
The old friends fight it out across the Outer Circle base in a battle that becomes more violent and destructive as it unfolds. In the aftermath, Steve finds himself injured and alone while Bucky Barnes turns down a dark path to become someone new.
The Story: Lanzing and Kelly go straight to the action in this issue and it is incredibly emotional. The Steve/Bucky dynamic is done really well and showcases the depth of their friendship while also putting a huge barrier to overcome between them. I love the ideological differences the characters have and it will be interesting to see what happens between them going forward.
The Art: Carnero delivers some beautifully detailed art throughout the issue. The action is thrilling on every page and I love the intensity of the fights.