Beware The Eye of Odin #4
Image Comics
Written by Doug Wagner
Art by Tim Odland
Colors by Michelle Madsen
Letters by Ed Dukeshire
The Rundown: Helgi, Stigr and Kadlin face their final battle to retrieve the Eye of Odin.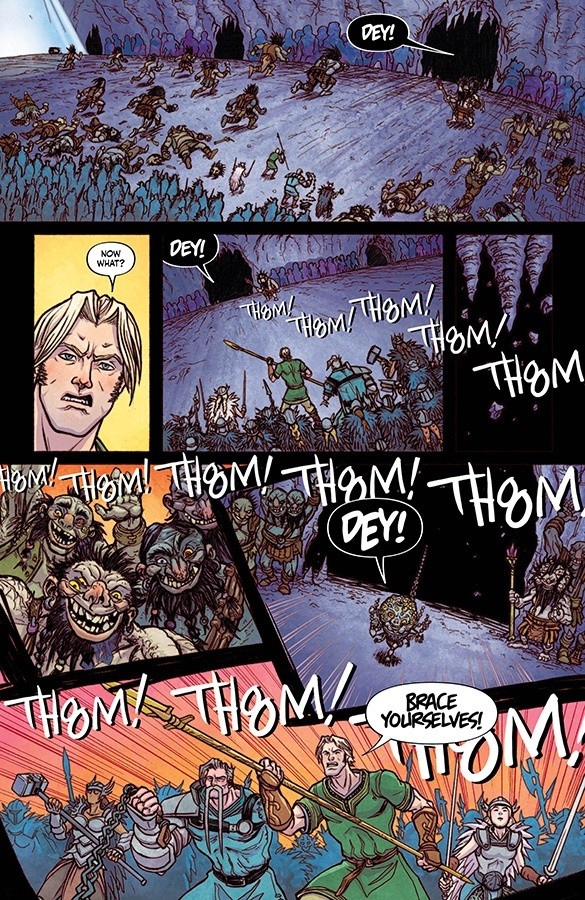 The three warriors face off against an army of trolls and the troll shaman calls for reinforcements in the form of the biggest troll the warriors and their Valkyrie allies have ever seen. Stigr decides that this will be the best death and goes full force into his attack with his friends and allies at his back.
An epic battle ensues and one of the warriors will fall at the hands of the trolls. As Helgi mourns his friend, he goes after the shaman. Helgi will face death and the loss of the eye, but does he still want it after what he's lost in his quest?
The Story: Wagner brings this story to a beautifully violent and action filled conclusion. The evolution of the characters is entertaining and the story is big, bombastic and ultimately satisfies the stories of each of the main characters. A thoroughly enjoyable, fun and exciting story that was satisfying from start to finish.
The Art: Odland delivers some beautiful and brutally detailed art throughout the issue. The art style works beautifully for the characters and environments.