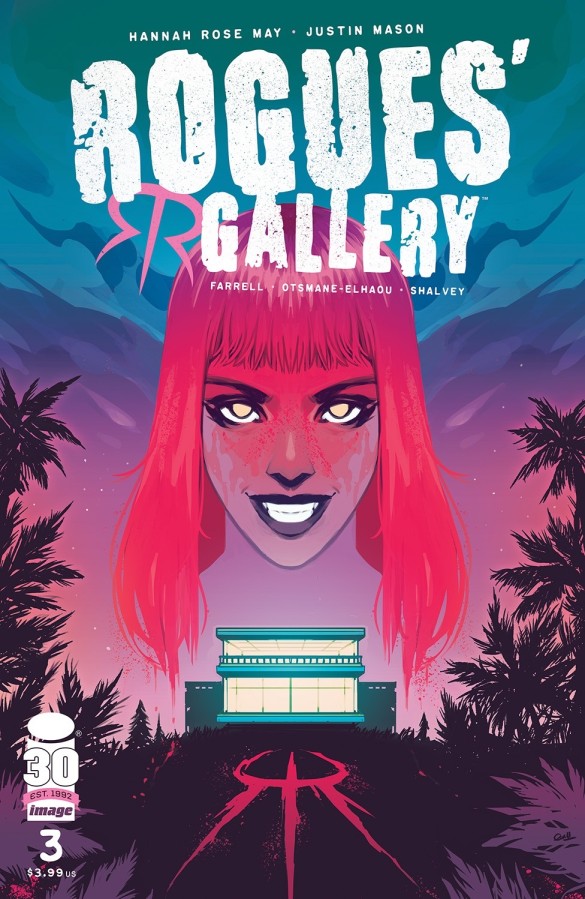 Rogues' Gallery #3
Image Comics
Written by Hannah Rose May
Art by Justin Mason
Colors by Triona Farrell
Letters by Hassan Otsmane-Elhaou
The Rundown: Maisie tries to enjoy a night out while dangerous fans break into her home.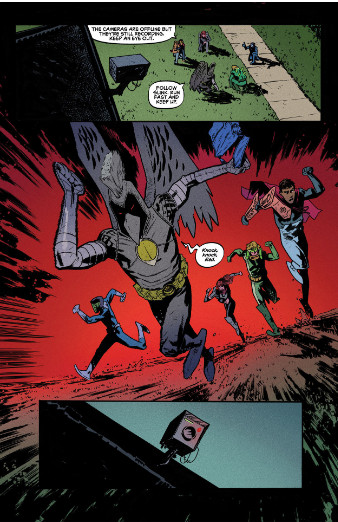 While Maisie and her husband are out for the evening, the four Red Rogue fans are inching closer to their home and preparing to break in. When they gain entry into the house, they discover not only that Maisie's assistant Joey is still in the house, but also that their leader Dodge seems to know him. A revelation that ends in murder.
After Maisie and her husband's evening is interrupted, they decide to head home where they discover the power out. When the pair are attacked by the intruders, they barely make it out only to discover that this attack is disturbingly familiar to Maisie.
The Story: The story is definitely getting more intense and Hannah Rose May does a wonderful job of ramping up that tension throughout the issue. I love the way the story builds as both parts of it come together to an intense confrontation that makes me excited to see where the story goes next and just how dark it can get.
The Art: Mason delivers some great art in the issue. The visuals are exciting and beautifully illustrate the intensity and tension of the story itself.