Batman Vs Robin #5
DC Comics
Written by Mark Waid
Art by Mahmud Asrar
Colors by Jordie Bellaire
Letters by Steve Wands
The Rundown: Damian must battle a possessed Batman and the only way to stop him is to do something he cannot imagine.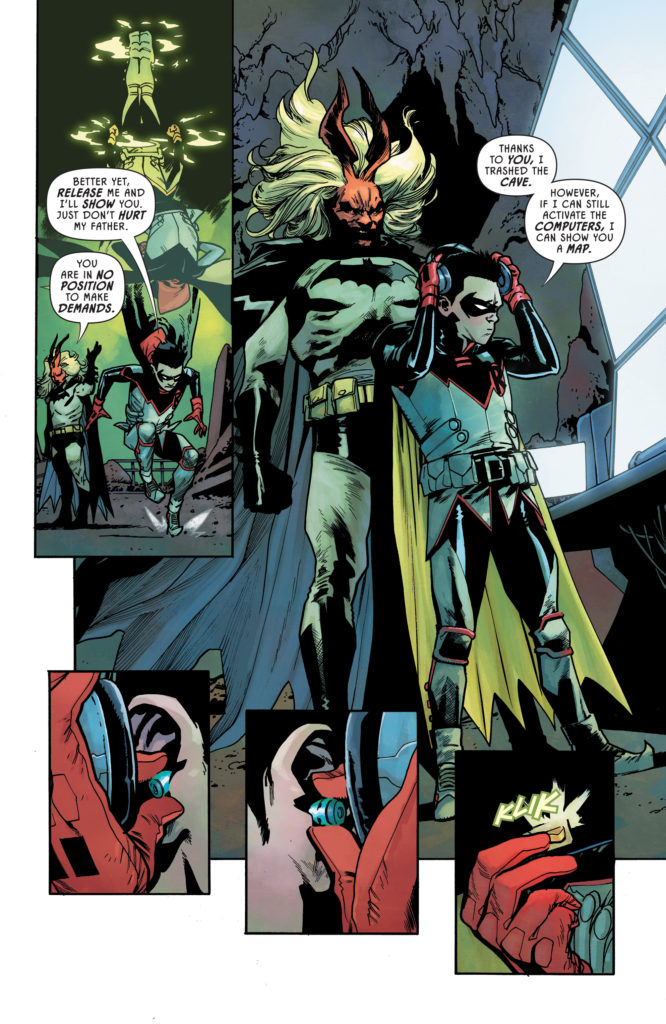 In the wake of their battle with the Devil Nezha, the demon has taken over the body of the badly wounded Batman and is using it to gain his strength back and find his son. Using Damian to get what he wants, the demon underestimates the boy and Robin promptly escapes the bat cave before running into the Monkey Prince.
After discovering a plan that might stop Nezha, Robin calls in backup from the rest of the family and some magical allies. Unfortunately, he discovers that the only way to end the threat of Nezha could come at the cost of his father's soul.
The Story: Waid brings this story to a satisfying conclusion with some unexpectedly sweet moments for both Bruce and Damian. The action is great and I really enjoyed seeing Damian not utilize the skills he's learned from his father, but also learn to rely on the extended family he often rejects in order to save him. Damian Wayne is not one of my favorite characters in comics, but he is utilized really well in this issue and confirms his usefulness as a member of the Bat Family.
The Art: Asrar delivers some beautifully detailed art filled with great action and visual thrills. A wonderful looking issue with some great moments that complement the tone of the story.