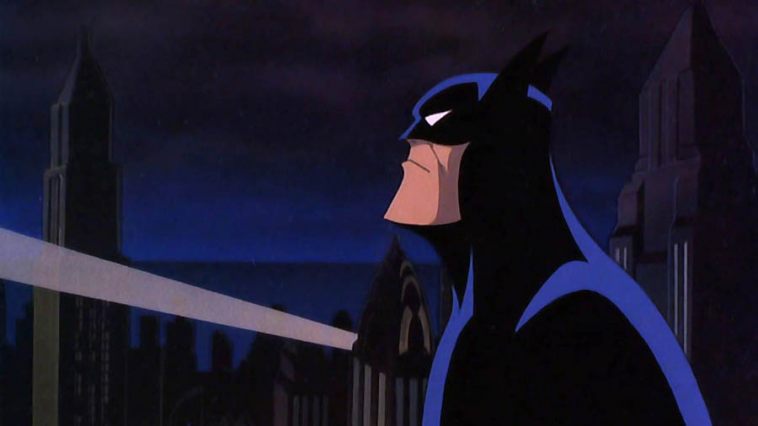 For fans of Batman: The Animated Series, the first animated film based on that series was a joy to see when it was initially released. Now the classic film is coming back with a new edition.
Warner Brothers Home Entertainment is bringing back the classic 1993 film Batman: Mask of the Phantasm with a new 1080p HD remaster and a Blu-Ray release that includes the original theatrical 16×9 aspect ratio. There isn't any information on special features as yet, but a bundle of the film and an original T-Shirt featuring art from Batman: TAS artist Bruce Timm is available for pre-order.
The film centers on Batman (Kevin Conroy) tracking down a mystery assassin who is taking out mob bosses all over Gotham. His investigation leads to a hooded figure known as The Phantasm and a connection to a long-lost love from Bruce's past Andrea Beaumont (Dana Delaney). As the two find their way back to each other and Batman gets closer to the truth, Batman has to take on both the Phantasm and his greatest foe the Joker (Mark Hamill).
Batman: Mask of the Phantasm will be available on Blu-Ray July 25th
Follow us on Twitter @superpoweredfan.