Batman Incorporated #9
DC Comics
Written by Ed Brisson
Art by John Timms
Colors by Rex Lokus
Letters by Clayton Cowles
The Rundown: Joker spreads out the members of Batman Incorporated in order to test Batman's unbreakable rule.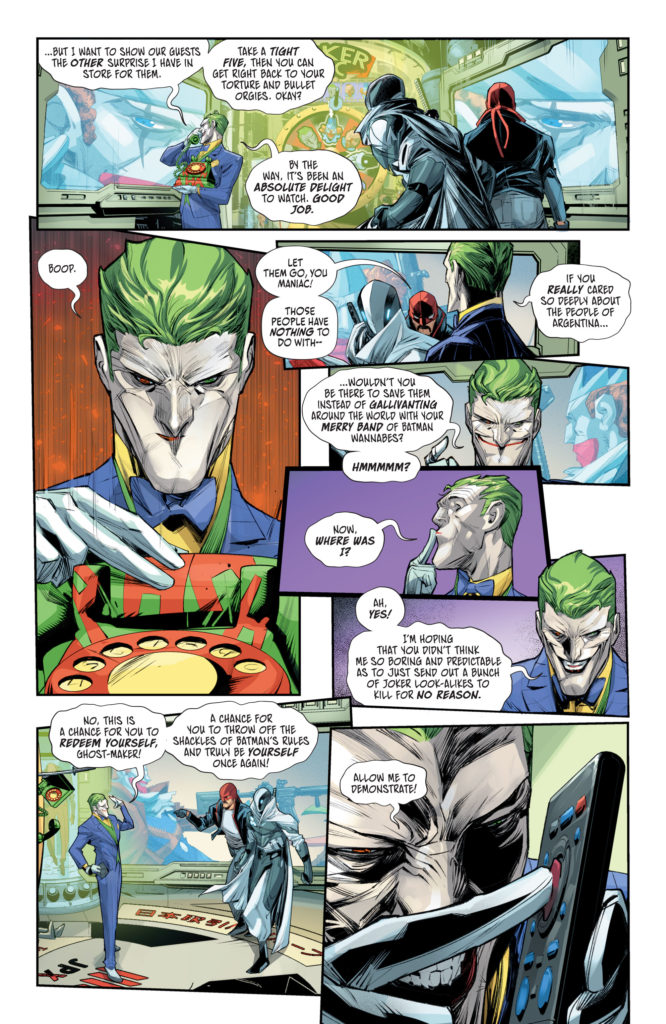 Joker has decided to create his own Joker Incorporated and spread his agents out across the world in a coordinated attack. One directed at Batman Incorporated and specifically, Ghost-Maker. After showing Ghost-Maker what he is capable of doing, Joker gives them a choice. One that will either allow the killers and the hostages to die or break Batman's rule about killing criminals.
At the same time, the scope of the plan is coming into focus for the other members of the team as they race across the world to confront this new threat. A new threat that will test their own convictions as well as how they work as a team.
The Story: Joker posits an interesting moral issue for Ghost-Maker and the rest of Batman Incorporated to face and while I expected this was the direction the story was going, Brisson does a great job of giving the story tension and thrills. There's a sense of immediacy to the story and the characters do a great job of feeding into that immediacy with their own personalities and clashes of ideals. Joker is used really well and I want to see more of a direct confrontation between him and Ghost-Maker in the future.
The Art: Timms delivers some beautifully detailed and compelling art throughout the issue. The imagery has great style and the visual rhythm of the story draws you in.