Basilisk #12
BOOM! Studios
Written by Cullen Bunn
Art by Jonas Scharf
Colors by Alex Guimaraes
Letters by Ed Dukeshire
The Rundown: Hannah confronts Vanessa and Reagan makes her final journey.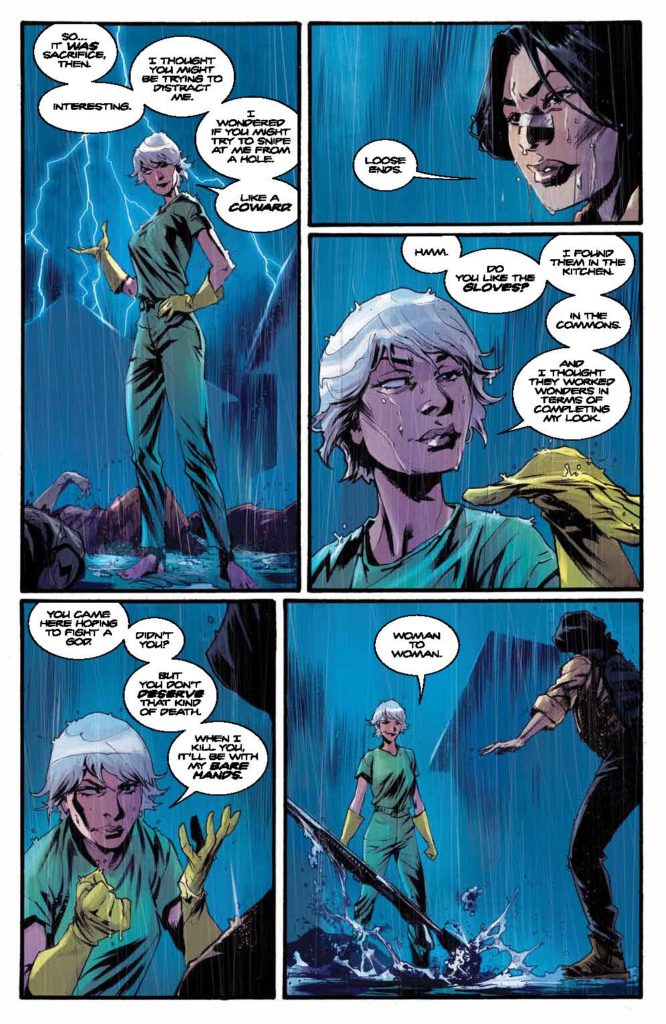 Barrett and Hannah stand on the outskirts of the Chimera camp as Vanessa awaits an attack by her former followers. After decimating them all, she finds herself facing off against Hannah. Knowing she will not make it out of this encounter alive, Hannah decides to take out her rage and pain on the woman who murdered her town and everyone she loved.
At the same time, Reagan returns to the Chimera camp and decides to make a final journey along the path. A journey that will change everything about her. A journey that will end for some and bring peace to others.
The Story: Bunn brings this story to a wonderful ending. The dark tone of the story tells the reader that there is no happy ending for these characters and the story does a brilliant job of showcasing the journey of the characters as well as their endings. Every story element from the series has a satisfying resolution and the world of the story is so rich and interesting that I would love to see it revisited.
The Art: Scharf delivers some beautifully detailed, brutal and mesmerizing visuals throughout the issue. Every page and panel has something to draw the eye and the imagination.