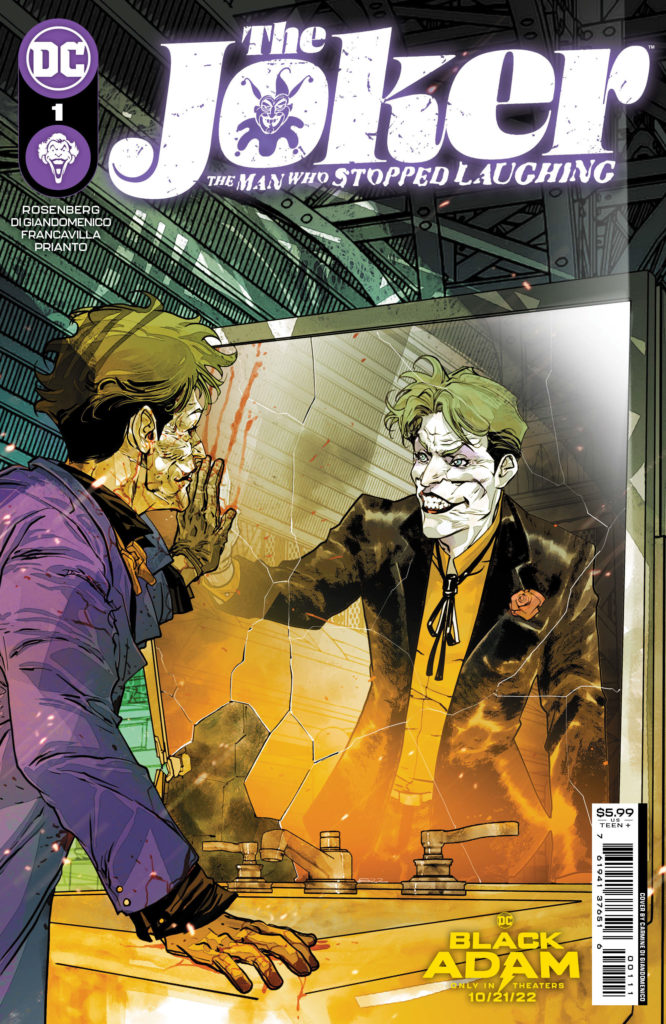 The Joker: The Man Who Stopped Laughing #1
DC Comics
Written by Matthew Rosenberg
Art by Carmine Di Giandomenico
Colors by Arif Prianto
Letters by Tom Napolitano
The Rundown: Joker launches a new plan while a rival makes his debut.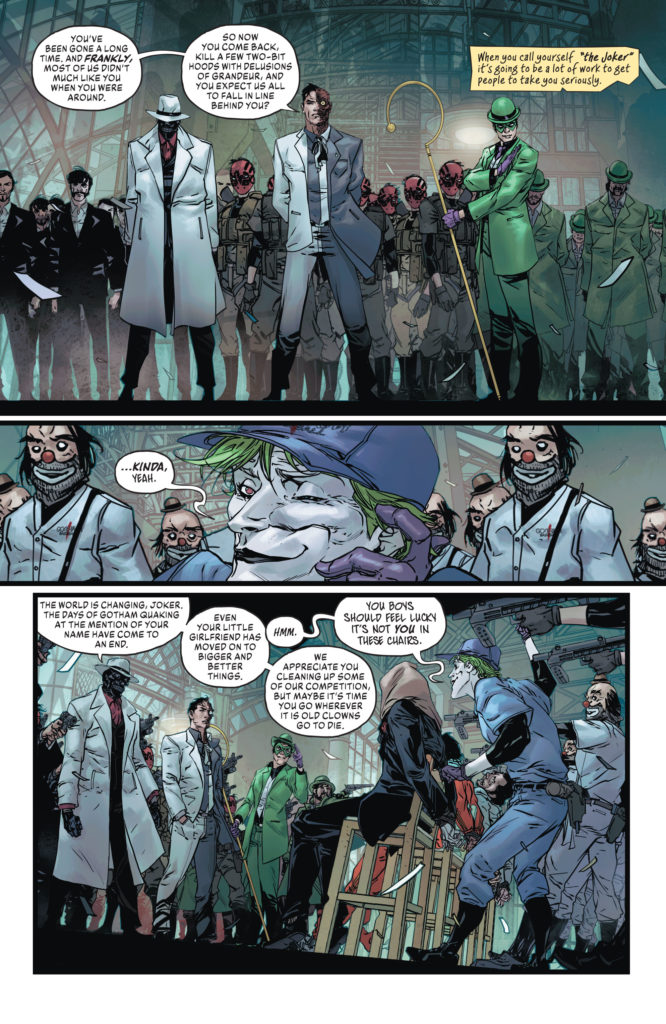 After months away from Gotham, Joker returns and decides to send a message to the underworld, specifically the new figures trying to make a name for themselves in the city. After meeting with the gangs of people like Black Mask and Two-Face, Joker decides that Gotham is getting too small for him and sends a message to the low level mobsters he's captured.
In the aftermath of a massacre, Joker decides to head to California, but not before coordinating an attack that will get him press all over the country. What he doesn't know is that one of the men he thought he killed survived and has decided to start a mission of his own with a very familiar persona.
The Story: Rosenberg crafts an interesting and unique story in this first issue. I love the broadening of Joker's menace and the coordinated way he's doing it. I love the dark, nihilistic tone to the story and really enjoyed the surprise new character, his reveal and how the story is told from his perspective. It adds some intriguing narrative layers to the story.
The Art: Di Giandomenico delivers some beautifully detailed and exciting art throughout the issue. The art builds beautifully on both characters and there is a brilliant tone to both sides of the story.